So, it is finally here. The Daredevil episode of She-Hulk is here. But if you are someone who has been bitching about the show being not about She-Hulk need to calm down. It is more of the same but with Daredevil in it. Carlie Cox as Daredevil brings a ton of charisma and it helps the show. This is also a comparatively well-written episode too like the last one. Spoilers from now on.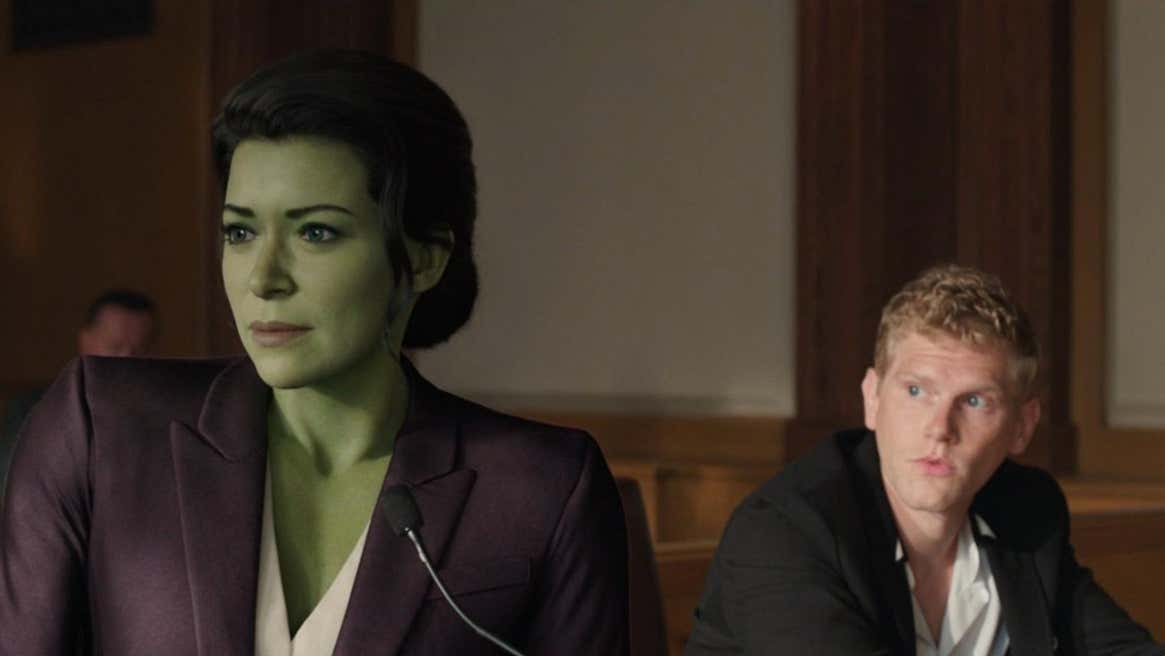 Spoilers from now on
The episode starts with a new "Superhero" Leapfrog. He is just a rich kid who bought goons and some tech in order to buy himself into becoming a superhero. It is really interesting to see how society is reacting to superheroes. The rich kids imitating is fun with Leapfrog. He is fun as She-Hulk is stuck defending him against Luke, who makes superhero suits. Luke is also pissed at Jen as she made her suits from him as seen in the episodes before.
So of course after the tease from Episode 5, Luke knows Matt Murdock. So, here he is to defend him in court. There is a fun but brief encounter in court as the stupid Leapfrog along with Jen is torn down by Matt. It is fun to watch Matt be fun and jokey unlike normal. The episode delves into Leapfrog kidnapping luke with Daredevil and She-Hulk trying to rescue him.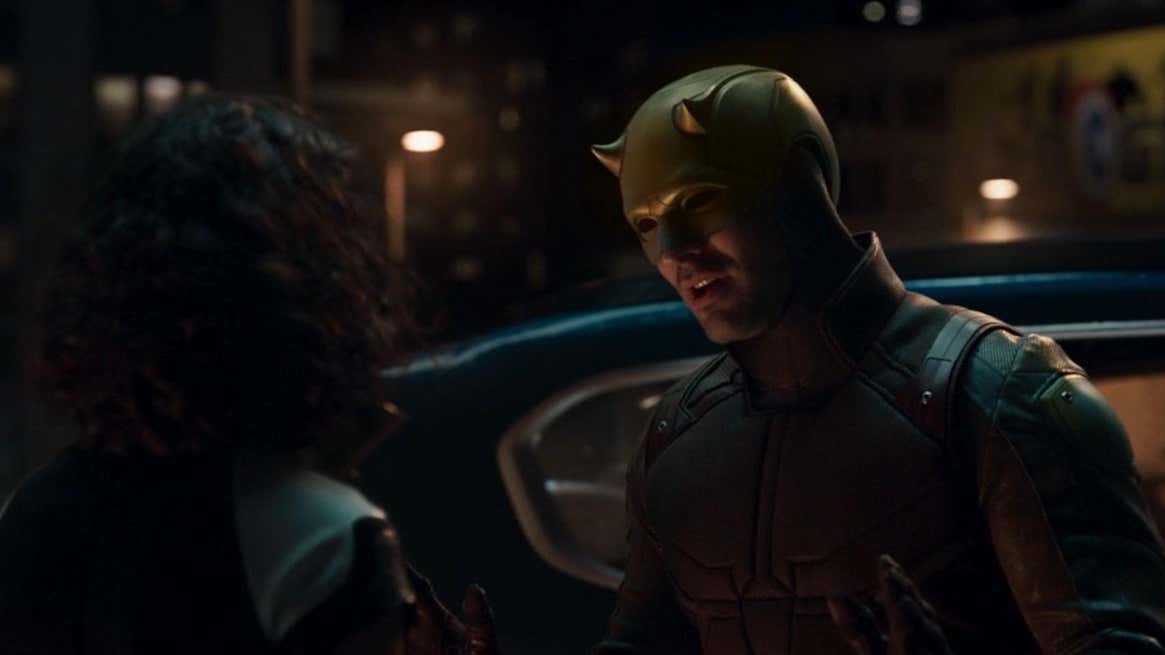 Matt is jokey here and it works. unlike back in New York he is not fighting some manifestation of his own goals like the kingpin. But he is on vacation saving a kidnapping. He is snarky, charming and fun. It is surprising that they kept the comic aspect of Matt Murdock being a huge sl*t. I mean it works with him and Matt & Jen have great chemistry. That isn't all the episode as this takes place in like the 15 minutes of the episode so be ready for some twists for the finale next week.
---
So, She-Hulk has had the Daredevil episode and it's fun. The show is fun that's all it is with the finale lining up next week it will interesting to see where this goes. The episode was the best so far.
7/10