Werewolf by Night is the Disny+ exclusive MCU TV movie. It is a horror special for Halloween. It is barely one episode of a show it being 53 minutes long. But unlike Moon Knight, it does not feel too slow. Moon Knight was slow yet rushed for me. The Direction from Michael Giacchino is surprisingly excellent.
It was also toned down on violence expected from the character. I have since thought that Marvel may never expire the bloody parts of Marvel but here we are. It is fascinating to see Werewolf by Night getting such a great showing. I am gonna spoil some parts of the Special in the review. But I would recommend going to see it bling and coming back then.
Spoilers from now on
The special is no filler all killer. With it s set up as a Battle Royale situation with hunters hunting a monster. Stuck in a maze till they do so. It is a great setup. We do not get to know much about Jack or Elase Bloodstone who are our main characters but some parts are clear. The Bloodstone family is giving its Titular Bloodstone to one of the hunters after the death of Els' dad. She is an outsider now fighting for her birthright from her stepmom. So we are there with Jack (who is the "Warewolf by Night") and Elsa trying to survive the monster and the other hunters.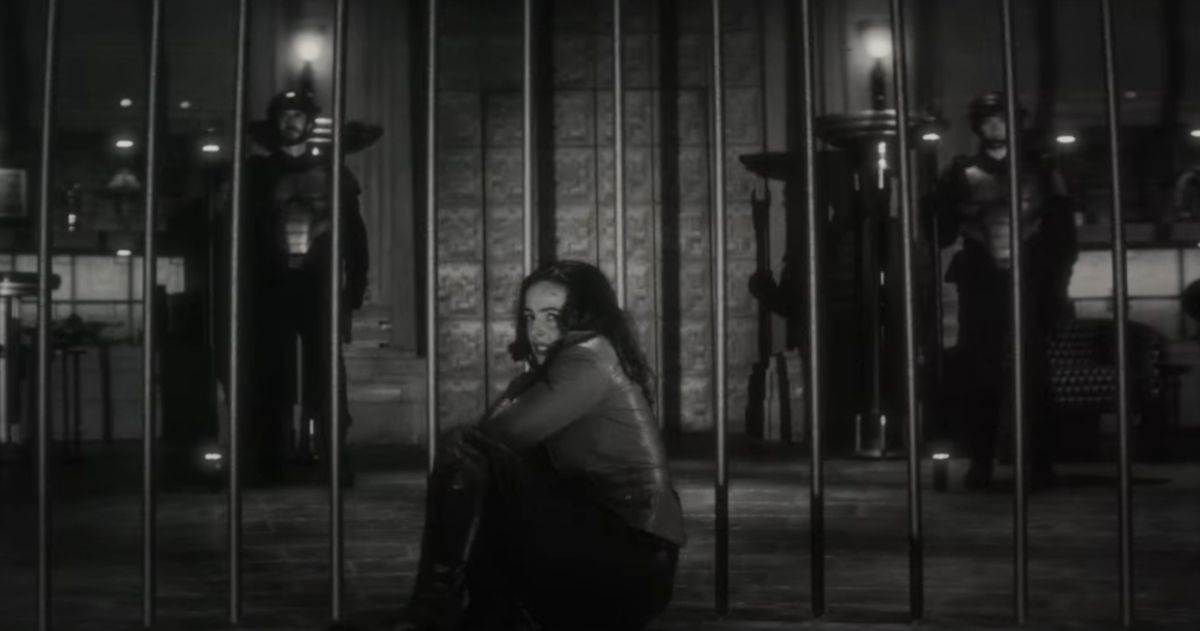 There are twists and turns. They are not shocking but add to the special. The special gets away with a ton of gore as it is black and white. I am not going to tell more but there are some fun easter eggs. While not relying on them at all for the story. Jack is skittish and self-reflective a lot like his comic counterpart. I have read a few Warewolf By Night stories, through the origin of Moon Knight in the comics. So ya as a casual reader of that I like the characters. But as a movie lover, this short was fantastic.
---
Werewolf by Night feels like the first time marvel has cut loose with creativity. And it is excellent. I hope to see more of their experiments along the way of their ubiquitous shows. Hopefully, there is more to come.
9/10