The Disney and Marvel Games showcase at D23 had a ton of announcements. Some expected and some out of nowhere. So this is going to be a list of all the announcements from the showcase.
Marvel's Midnight Suns
Marvel's Midnight Suns is an upcoming tactical role-playing game developed by Firaxis Games in collaboration with Marvel Games. It will feature comic book characters. Unlike the disappointing Avengers game before this actually looks fun. It is a Xcom Clone and the new XCom games are excellent.It will be out soon coming December 2 for PS5, Xbox Series X/S, and PC.
Avatar: Frontiers of Pandora
Avatar: Frontiers of Pandor is a first person, action-adventure game developed by Massive Entertainment. It will be interesting to see the game as mentioned in passing but nothing more. Massive along with their Division Games as their pedigree it will interesting to see how this game will work. Avatar: Frontiers of Pandora is set to release 2023-24.
Untitled Black Panther and Captain America Game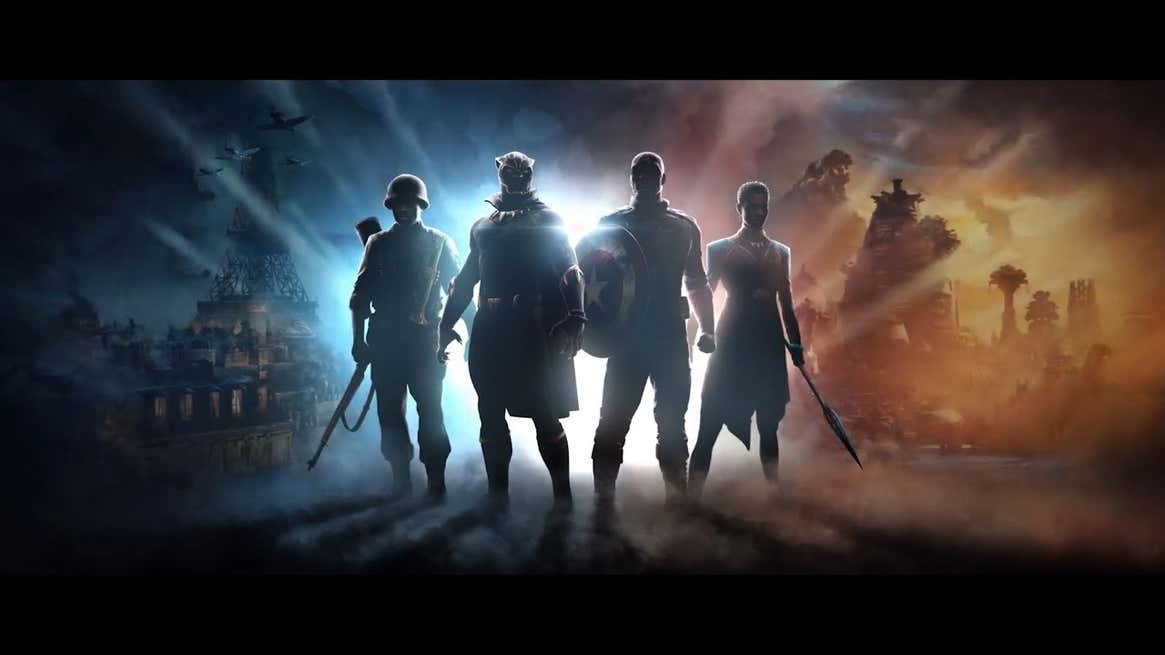 This dropped out nowhere as a huge marvel announcement. Amy Hennig, the Creative director and the write of the Uncharted series along with Skydance Studios are gonna bring us this game. There is still are yet to know much about the game other than that it's set in World War II. And it will likely feature a mix of grim battlefields and stealth espionage.
Aliens: Dark Descent
Aliens: Dark Descent is an upcoming quad-based RTS strategy action game in the Alien universe. Dark Descent is being developed by Focus Entertainment.
Tron:Identity
Tron:Identity was one of the biggest surprises Tron is more or less a dead franchise. Bithell Games are developing the game. Described as a visual novel adventure a detective program that must solve an unprecedented crime in The Grid. Tron:Identity is slated for a 2023 release on PC.
Disney Illusion Island
Disney Illusion Island is an all-new four-player platformer coming in 2023. It is going to be a Nintendo Switch Exclusive.
A lot of other Announcements
Here i am just going to list many of the upcoming games shown in the showcase. So, if any of them do seemintersitng just click the links for there.
---