MMORPGs on Nintendo Switch are often overlooked in the gaming Industry. Today Fictiontalk brings you a comprehensive list of the best Massively Multiplayer Online Role Playing Games for the Nintendo Switch . Keep in mind that some of these title's are not what hardcore fans of the genre would consider true MMO's. We did our best to put together a roster of what is on the market currently.
The most popular MMO games for Switch have new or repetitive content to do on an almost daily basis offering fun gameplay loops. They also regularly update the endgame and offer a lot more challenging content against AI monsters or real players. If you want to read more about ai and other technologies, check Thoughtsoncloud.
Let's dive into it!
Table of Contents
Avabel Online
Game Info
Avabel Online, a 3D online action MMORPG with high-quality graphics and action combat, is available to play for Switch. You can hunt monsters, complete quests online with thousands of players and work together to conquer mysterious dungeons. You can choose from seven different classes that offer multiple job options later on in the game. Participate in intense PVP battles by joining guilds.The game offers customization for your character's stats and skills, as well as the appearance customization.
| | |
| --- | --- |
| Release Date | February 4th,2013 |
| Developer | Asobimo |
| Publisher | Asobimo |
| Engine | Unity |
Animal Crossing: New Horizons
Game Info
Is Animal Crossing really an MMORPG? We think so.
Animal Crossing: New Horizons, a social simulation game for Nintendo Switch, was developed by Nintendo. New Horizons is the fifth main entry of the Animal Crossing series. The player controls a character that moves to a deserted island following a purchase of a getaway package from Tom Nook. They can also play the game in nonlinear ways and develop the island as they wish. They can collect and craft items, personalize the island and create anthropomorphic creatures.
| | |
| --- | --- |
| Release Date | March 20th, 2020 |
| Developer | Nintendo EPD |
| Publisher | Nintendo |
| On Switch? | Yes |
DC Universe Online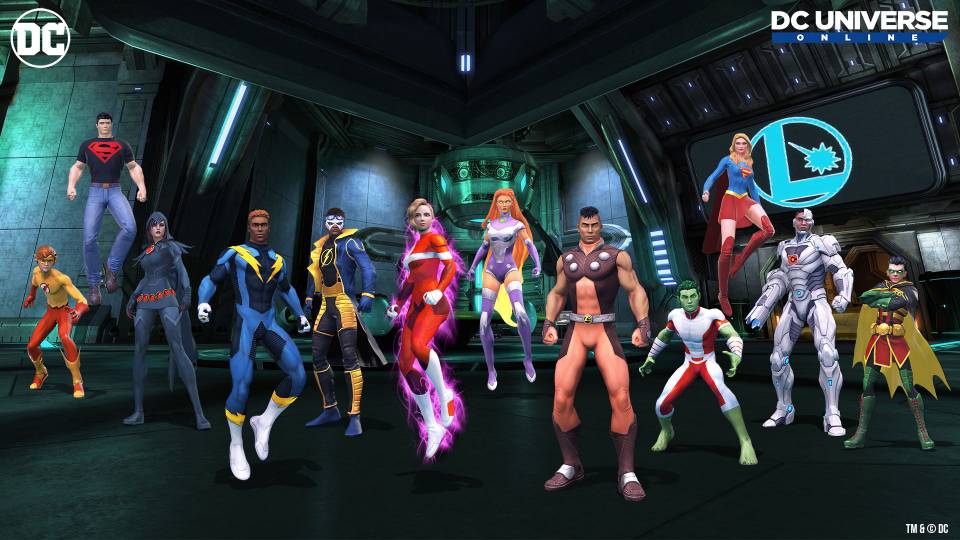 Game Info
DC Universe Online (DCUO), a multiplayer action-combat massive online game, is free to play. It's set in the DC Comics universe.
The player creates an original character to interact with DC Comics' iconic heroes and villains. The player chooses the faction, gender, body type and personality of their character.
There are many types of hair, skin and costumes available. You can also apply up to four colors to your color scheme. To speed up the creation of characters, pre-built templates are available, which were inspired by key DC characters.
You can choose from a variety of powers, including fire, ice and gadgets.
| | |
| --- | --- |
| Release Date | January 11th, 2011 |
| Developer | Daybreak, Dimensional Ink |
| Publisher | Daybreak, Warner, Sony |
| On Switch? | Yes |
Dauntless
Game Info
Dauntless is set in a fantasy world where a catastrophic event has ripped the world apart and released monstrous creatures called Behemoths who prey upon the survivors. Slayers are the players who take on the role to defeat Behemoths. They collect loot to upgrade and craft weapons and equipment and to fight larger, more powerful Behemoths. The game is a third-person action, where the player hunts and uses a combination system to attack the creature. They also monitor their health and stamina.
| | |
| --- | --- |
| Release Date | 2019 |
| Developer | Phoenix Labs, Iron Galaxy |
| Publisher | Epic Games, Phoenix Labs, ISOL Games |
| On Switch? | Yes |
Dragon Quest 10
Game Info
Dragon Quest 10 takes place in Astoltia.The game uses elements from Dragon Quest and other modern MMORPGs like real-time combat in open world environments and a job system that is tied to your skills and abilities.
The player character is initially human, but the Lord of Hell Nelgel attacks forces them to become a different race. After this, the player character must collect magical gems in order to seal Nelgel again. The sibling of the player character is also sent back in time to keep them safe from Nelgel.
| | |
| --- | --- |
| Release Date | August 2nd, 2012 |
| Developer | Square Enix |
| Publisher | Square Enix |
| On Switch? | Yes |
Diablo 3
Game Info
Like in Diablo II in Diablo III for switch, equipment's quality and attributes are random. Higher-quality items not only have the base stats but also have extra damage, bonus attributes, bonuses to critical hits chance, and sockets. These properties allow for items to be customized and upgraded by adding gems to various stat bonuses.
| | |
| --- | --- |
| Release Date | May 15th, 2012 |
| Developer | Blizzard Entertainment |
| Publisher | Blizzard Entertainment |
| On Switch? | Yes |
Elemental Knights R
Elemental Knights Online, an anime-inspired MMORPG, offers a great adventure on your Nintendo Switch. You can raise your favorite character by using over 2000 different types of equipment and various classes skills.
A huge dragon and many legendary weapons were discovered in the 3D fantasy world that was spreading at a breathtaking scale.
Game Info
| | |
| --- | --- |
| Release Date | November 2nd, 2018 |
| Developer | WINLIGHT |
| Publisher | WINLIGHT |
| On Switch? | Yes |
Neverwinter Nights: Tyrants of the Moonsea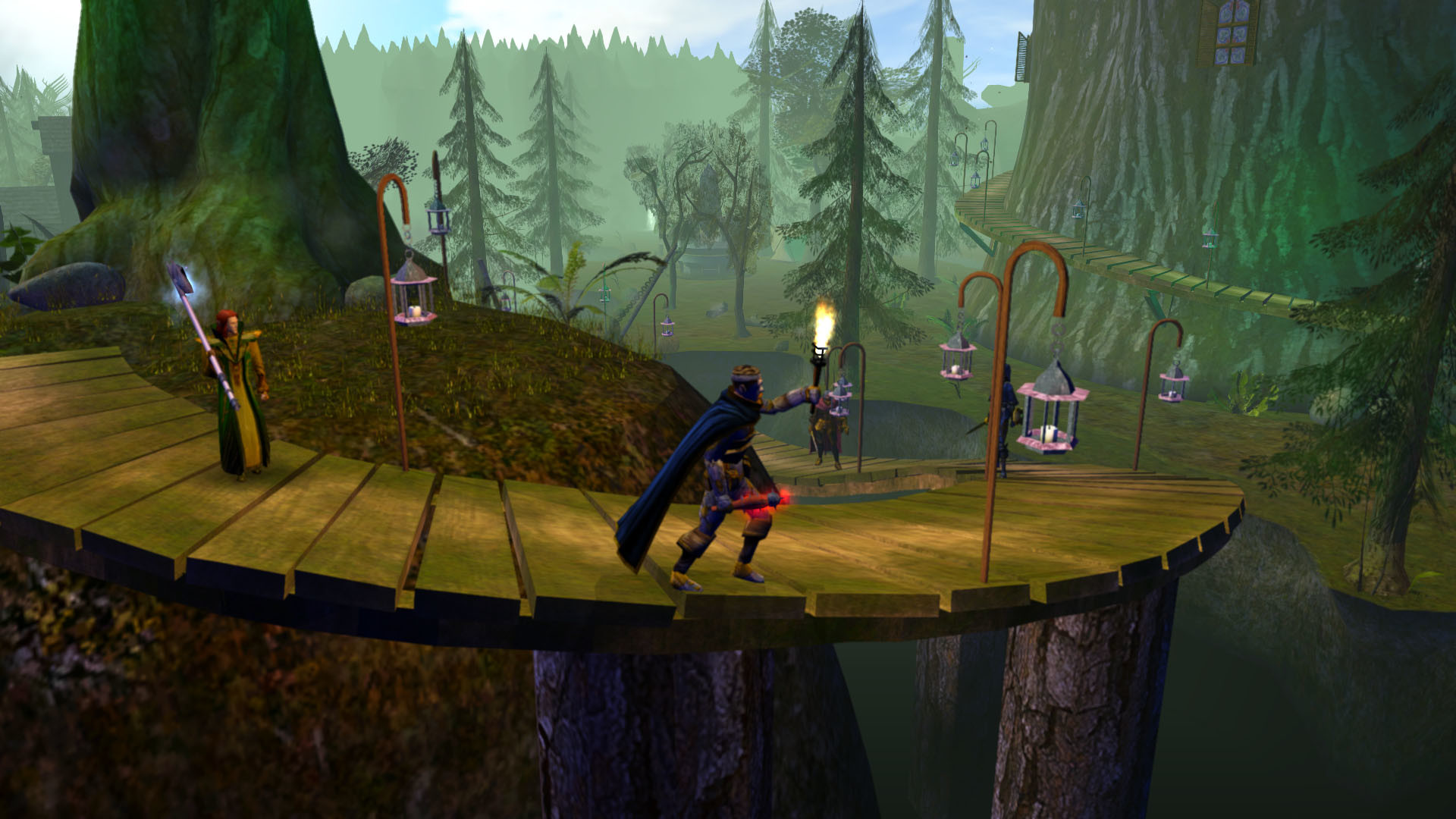 Game Info
Demons have taken over the harsh frontier known as Moonsea. A mysterious cult is bent on destruction and death. In the chaos, war is likely between the powerful city-states of power and their tyrannical rulers. You are accompanied by Madoc, a dwarf merchant, as you reach Voonlar just before the worst snowstorm of this year.
The treacherous region known as the Moonsea is worth exploring, especially the Zhentil Keep. You can travel by horse and foot through the mysterious and dark lands of Thar and Cormanthor, or by ship to the pirate-infested seas, engaging in ship–to-ship combat.
| | |
| --- | --- |
| Release Date | September 24th, 2019 |
| Developer | Beamdog |
| Publisher | Beamdog |
| On Switch? | Yes |
Monster Hunter Rise
Game Info
Monster Hunter Rise, like previous Monster Hunter titles, has the player play the role of a Hunter. They must capture large monsters and damage them with various tools and environmental features. The loot that is earned by completing the quests can be found in the form of different monster parts.
| | |
| --- | --- |
| Release Date | January 12th, 2022 |
| Developer | Capcom |
| Publisher | Capcom |
| On Switch? | Yes |
Monster Hunter: Generations Ultimate
Monster Hunter Generations is similar to previous titles in the series. The role of a hunter is played by the player who sets out on dangerous quests to find dangerous creatures. The type of armor and weapons a hunter wears on a quest determines their abilities. Other attributes have no effect on gameplay. Monster Hunter 4 Ultimate's 14 weapon types, including guns, swords and bows, as well as the Prowler mode, which allows players to play the role of Felyne, an intelligent cat-like species, are all included in Monster Hunter Generations.
| | |
| --- | --- |
| Release Date | August 28th, 2018 |
| Developer | Capcom |
| Publisher | Capcom |
| On Switch? | Yes |
Onigiri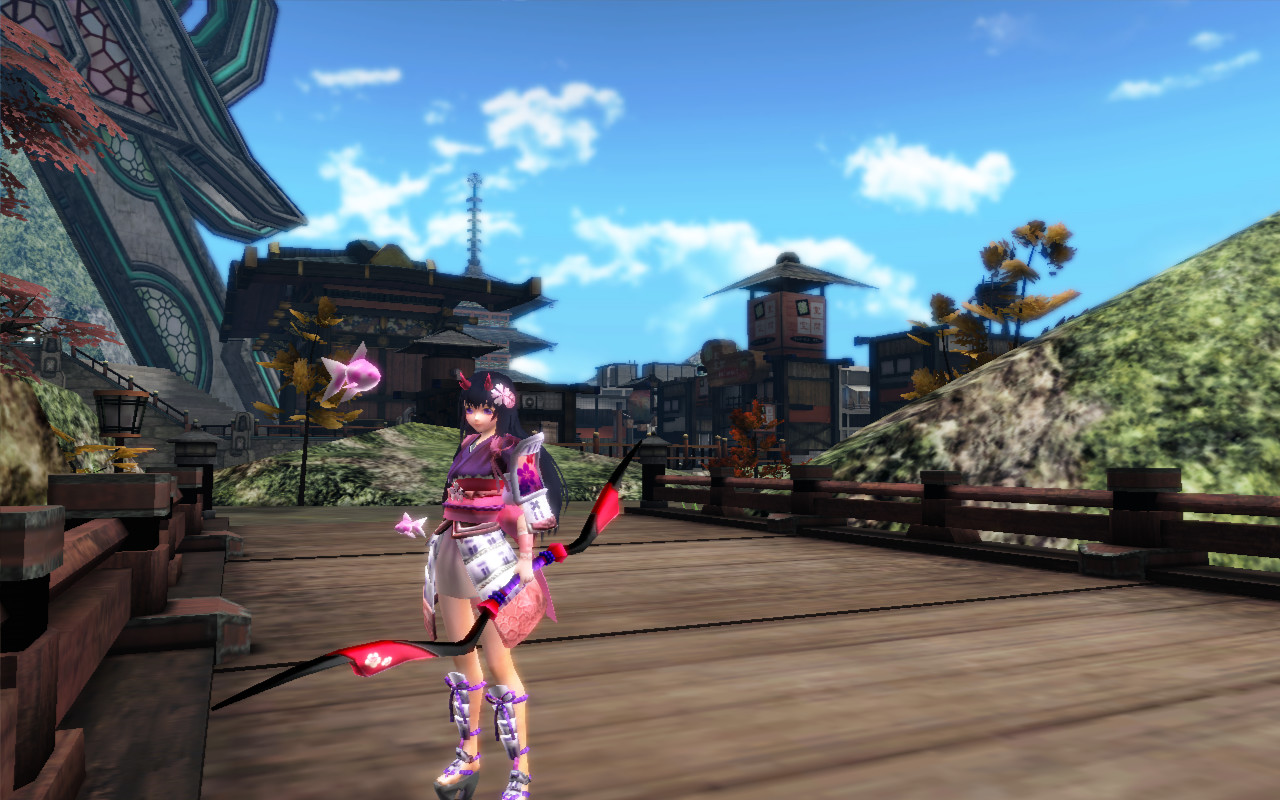 Game Info
Onigiri, an MMO Action RPG, features a fast weapon-changing battle system and is a true MMO Action RPG. You can join a group of players or travel with 8 Non Playable Chatacter friends on your adventure. You can easily dive into the exciting world of Onigiri with simple controls. You can switch between weapons to fight through the Youkai.
| | |
| --- | --- |
| Release Date | December 12th, 2013 |
| Developer | CyberStep, Inc. |
| Publisher | CyberStep, Inc. |
| On Switch? | Yes |
Torchlight 3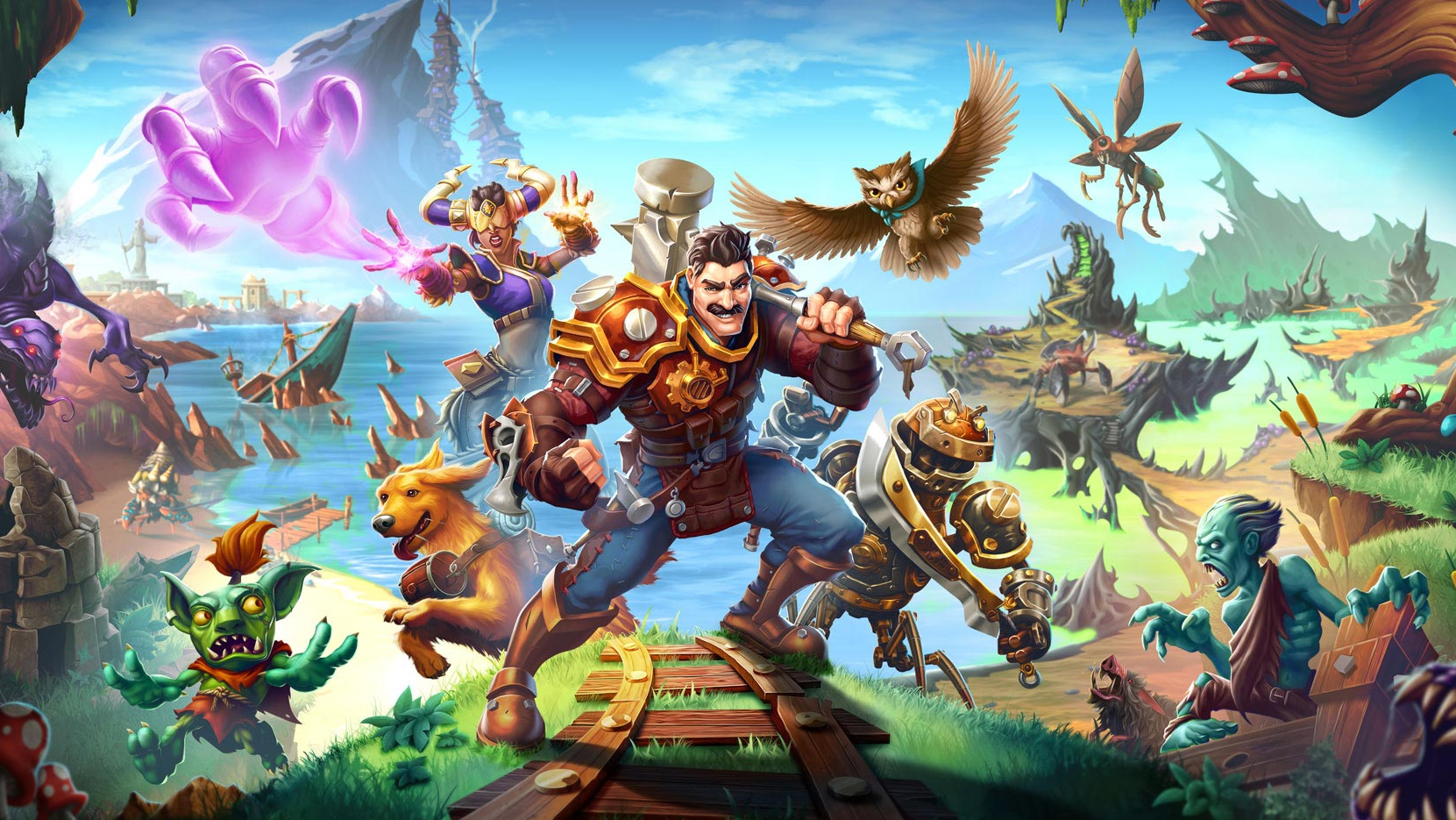 Game Info
Torchlight III lets the player control a character in high fantasy. The player will control their character from a top-down, isometric view. In this MMORPG you use hack and slash combat to navigate the world and collect treasure and new weapons.
| | |
| --- | --- |
| Release Date | October 22nd, 2020 |
| Developer | Echtra Games |
| Publisher | Perfect World Entertainment |
| On Switch? | Yes |
Skyforge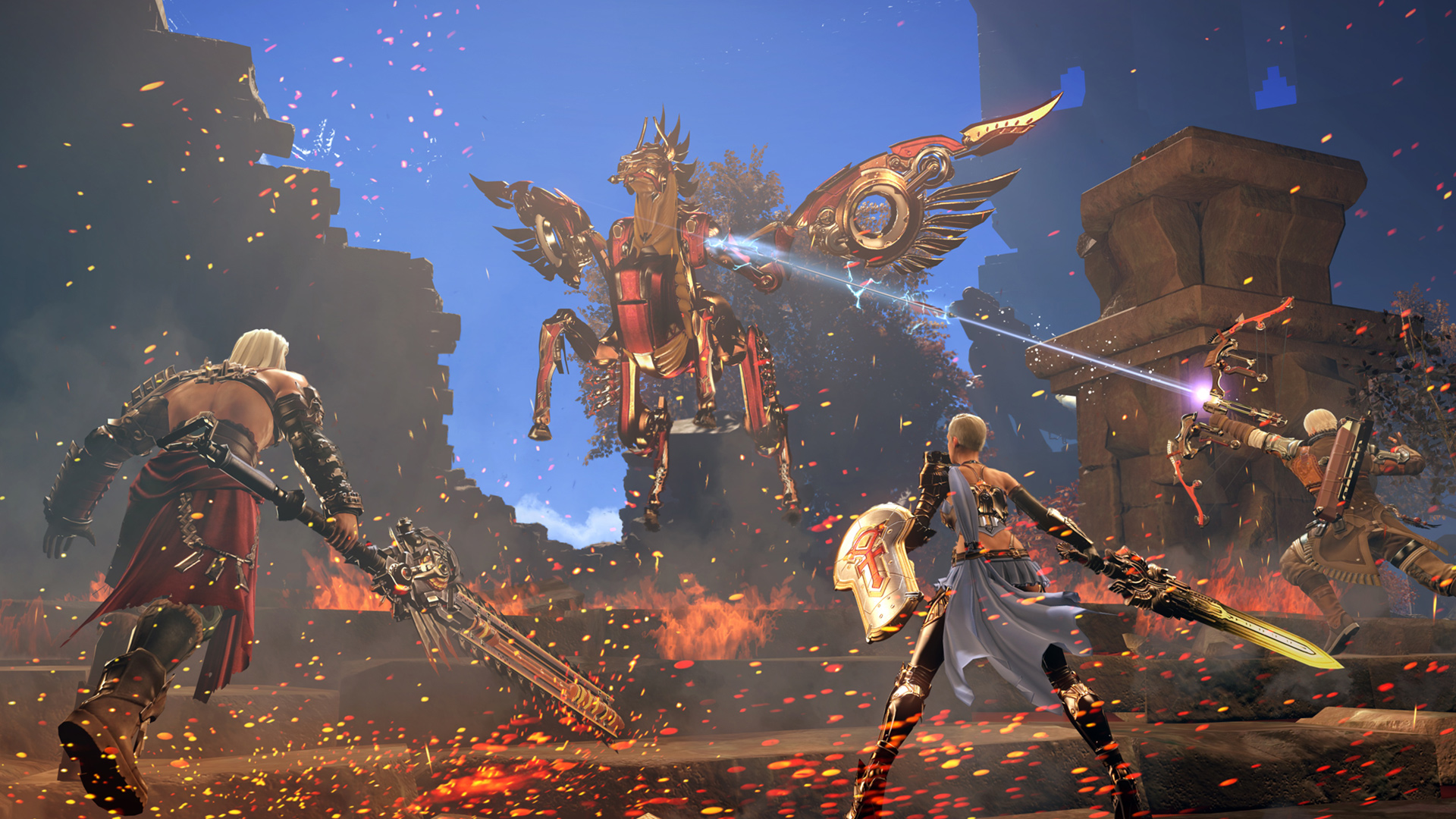 Game Info
Skyforge, a massively multiplayer online role-playing video game that is free to play, was developed by Allods Team and Obsidian Entertainment. In the game, players play the role of immortals with extraordinary celestial powers that must defend the planet Aelion against invaders.
Skyforge's character progression is not based on level. Instead of traditional leveling, Skyforge has a prestige system that allows players to progress based upon their stats and progress. This allows players to switch between 17 classes at will, instead of being tied into one class.
| | |
| --- | --- |
| Release Date | February 4th, 2021 |
| Developer | Allods Team, Obsidian Entertainment |
| Publisher | My.com |
| On Switch? | Yes |
Phantasy Star Online 2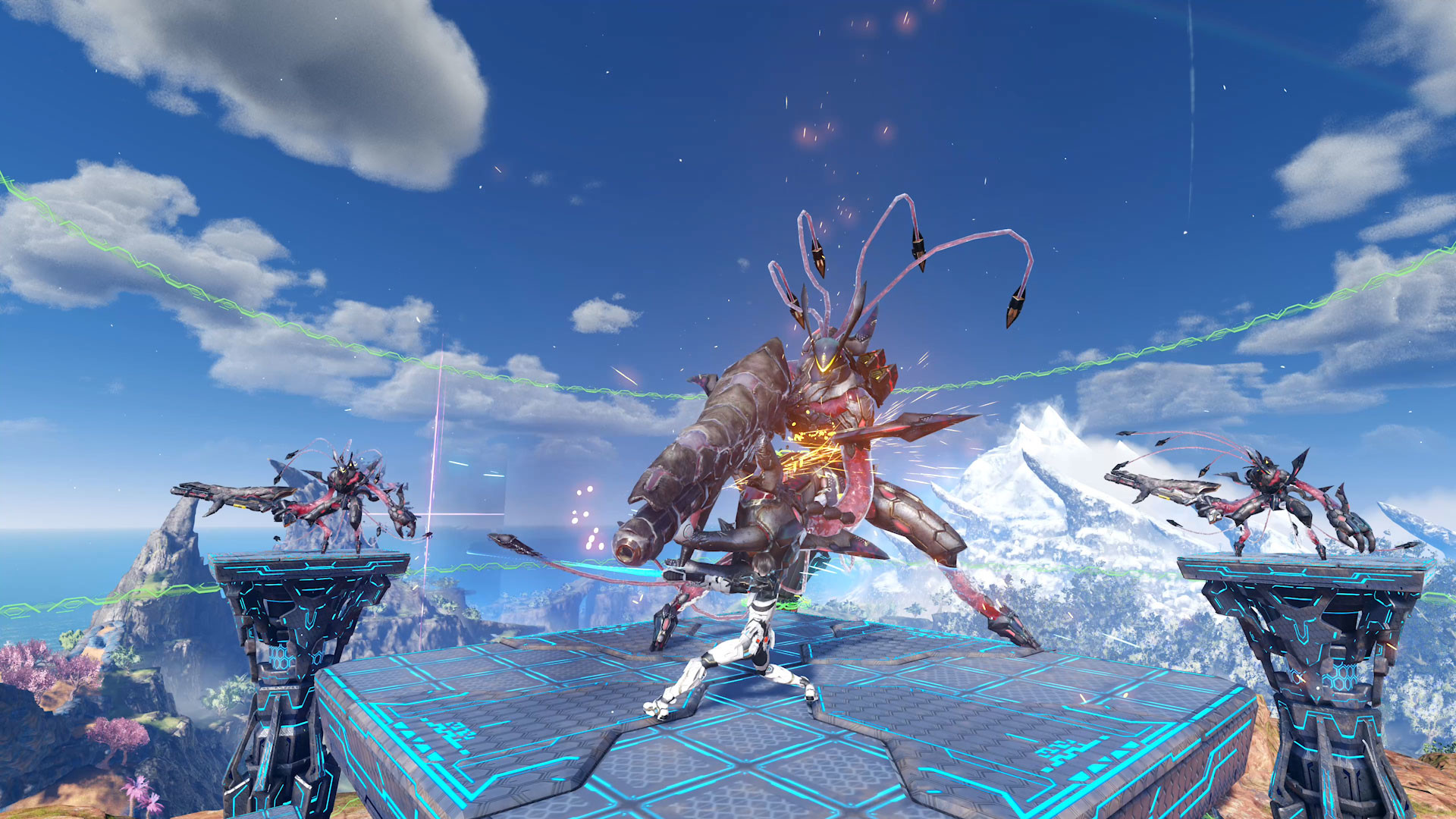 Game Info
Phantasy Star Online 2's gameplay is primarily action-oriented and offers a wide range of playstyles and weapon types for players to choose from.
The player has the option to choose from a variety of servers known as Ships when they start the game. PSO2 allows players to create and customize characters for use in the game. During the character creation process, players can customize their characters by changing their name, gender, race and facial features. Later, they can purchase a variety of accessories and aesthetic goods that will further personalize their characters.
| | |
| --- | --- |
| Release Date | April 4th, 2018 |
| Developer | Sega Online R&D |
| Publisher | Sega |
| On Switch? | Yes |
Temtem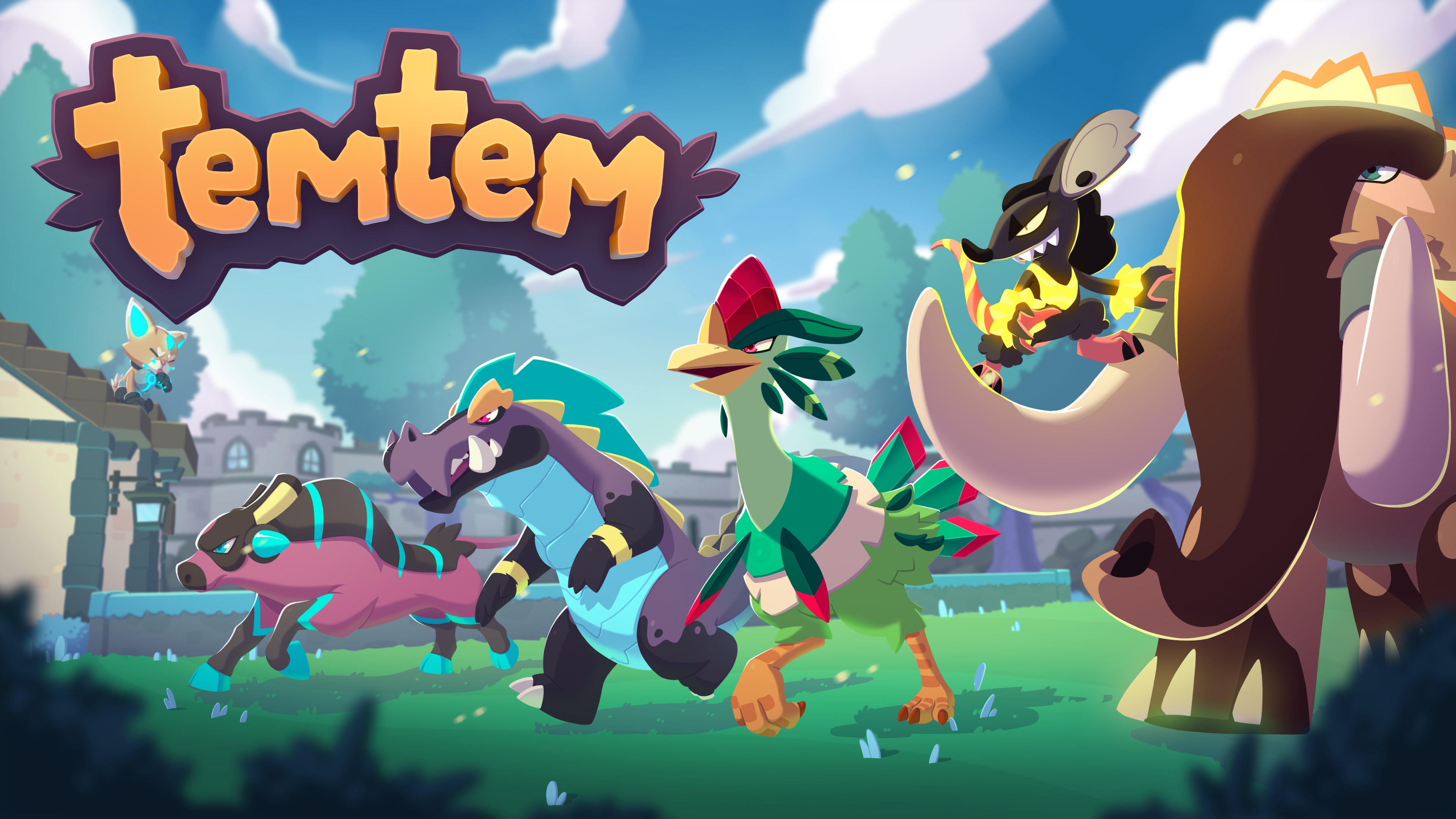 Temtem is a cuty, cozy MMORPG creature-collection adventure for Switch. Explore the beautiful Airborne Archipelago with your Temtem team. You can catch every Temtem, fight other tamers and customize your home. Or, you can join an adventure with a friend or explore the dynamic online universe.
| | |
| --- | --- |
| Release Date | January 21st, 2020 |
| Developer | Crema |
| Publisher | Humble Bundle |
| On Switch? | Yes |
Warframe
In Warframe You will battle warring factions across a vast interplanetary system from the comfort of your Switch. Follow the instructions of the mysterious Lotus to level up your Warframe and build an Arsenal of devastating firepower. This thrilling, genre-defining experience in third-person combat allows you to realize your full potential across huge open worlds.
Your Warframe is a bio-metal suit with untold power. There are more than 40 options. You can unleash your Abilities to use a wide range of deadly weaponry to instantly eliminate hordes upon sight.
| | |
| --- | --- |
| Release Date | March 25th, 2013 |
| Developer | Digital Extremes, Panic Button Games |
| Publisher | Digital Extremes |
| On Switch? | Yes |
So what MMO will you be playing on switch? Let us know in the comments and check out more gaming lists on Fictiontalk below:
Latest posts by James Laight
(see all)