When you think of gaming you don't really think about mobile games too much. Many mobile games fall into the category of pay to win. All while squeezing as much money as they can from consumers for performing basic tasks. A few months ago we looked at a game from Devsisters called"Cookie Run". I considered "Cookie Run" (and still do ) to be the only mobile game worth writing about. (To read that article click here.) So with the news that Devsisters was making a spinoff under the name" Cookie Run Kingdom", it's only natural that we take a look and see if it captures the same magic as the first.
Cookie Run Kingdom's Story
"Cookie Run Kingdom" is an RPG-like game. Therefore much of the setting takes place in a fantasy world. For those who were following Cookie Run's story so far, this was one of the alternate timelines mentioned during the time travel event last November. So hooray for continuity!
Here, there used to be a grand civilization made up of cookies. As with any fantasy RPG, there was a council made up of the five strongest cookies in the land. During a battle with Dark Enchantress Cookie, The Five mysteriously vanished leaving the world behind to decay. The civilization is abandoned and forgotten over the years. However, there is hope. Gingerbrave, the series's main mascot, wakes up in the Witch's kitchen and escapes. Meeting up with a few other familiar escapees, they set off on a quest to rebuild the once glorious civilization.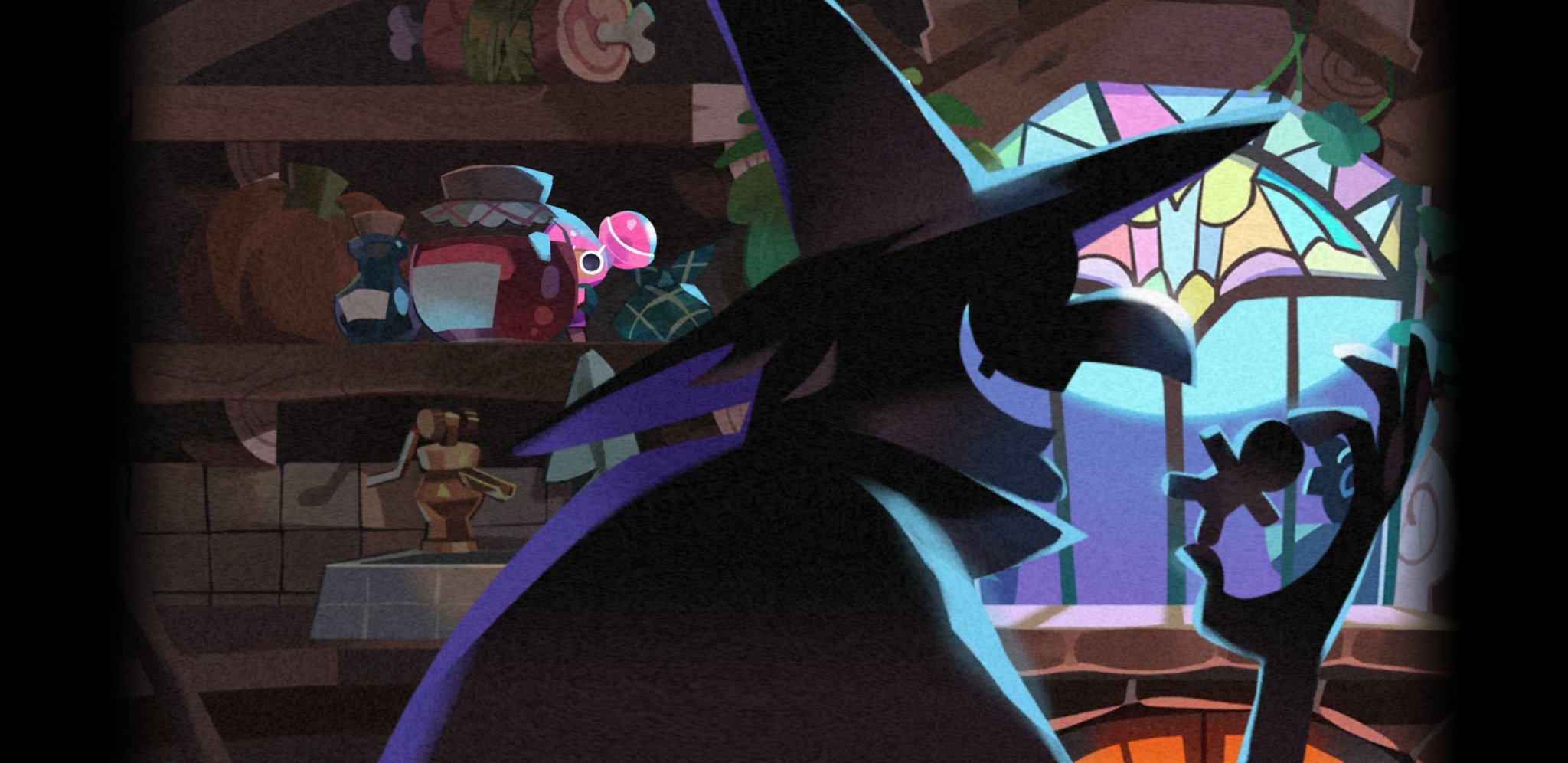 Gameplay
"Cookie Run Kingdom" feels like a hybrid of many different Mobile games that have come out over the last few years. "Pocket Camp" and "Genshin Impact" come to mind especially. Most importantly, it seems to embody two types of gameplay. It has action-based RPG battles and base building.
The base building portion of the game is simple. You are given a plot of land where you construct facilities and amenities that will help you collect resources. These resources will allow you to construct more buildings, expand your land, and level up your cookies. Some buildings will require you to level up your kingdom by satisfying the needs of the citizens as well as going off into battle.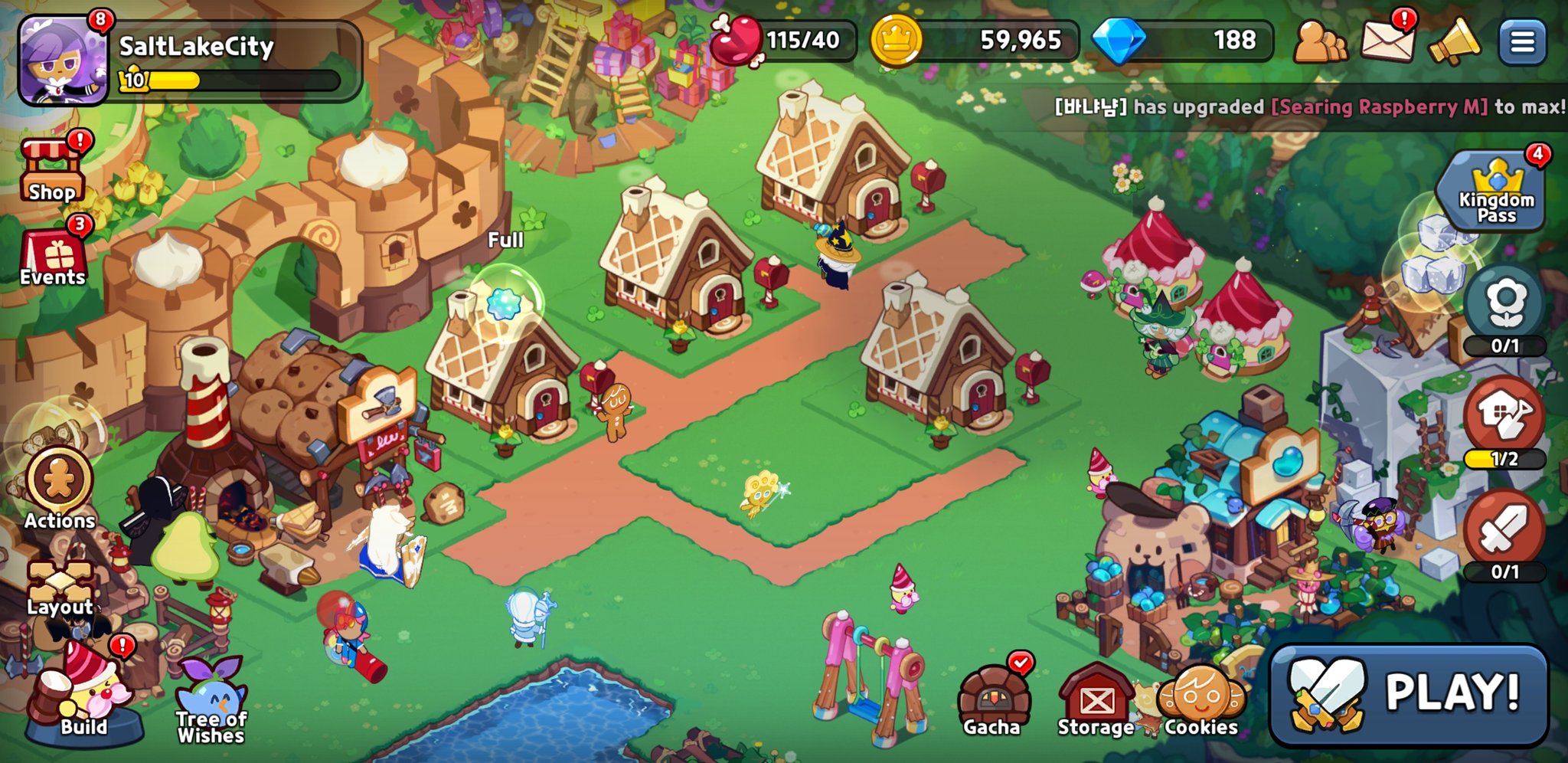 Combat is a completely different game style. Taking after the original game, each level features a team of 5 cookies running through the battlefield. From time to time, you will encounter groups of enemies you will need to defeat. There is a variety of different Cookies – some familiar and others new – to choose from. Each one has its own unique abilities, buffs, as well as cooldown timer. As you approach the enemy you will have to make decisions on which cookie to attack with first, as well as timing your actions to give your other cookies time to cool down. The RPG aspect of the game takes a bit more thought process than the original cookie run since it's done in real-time.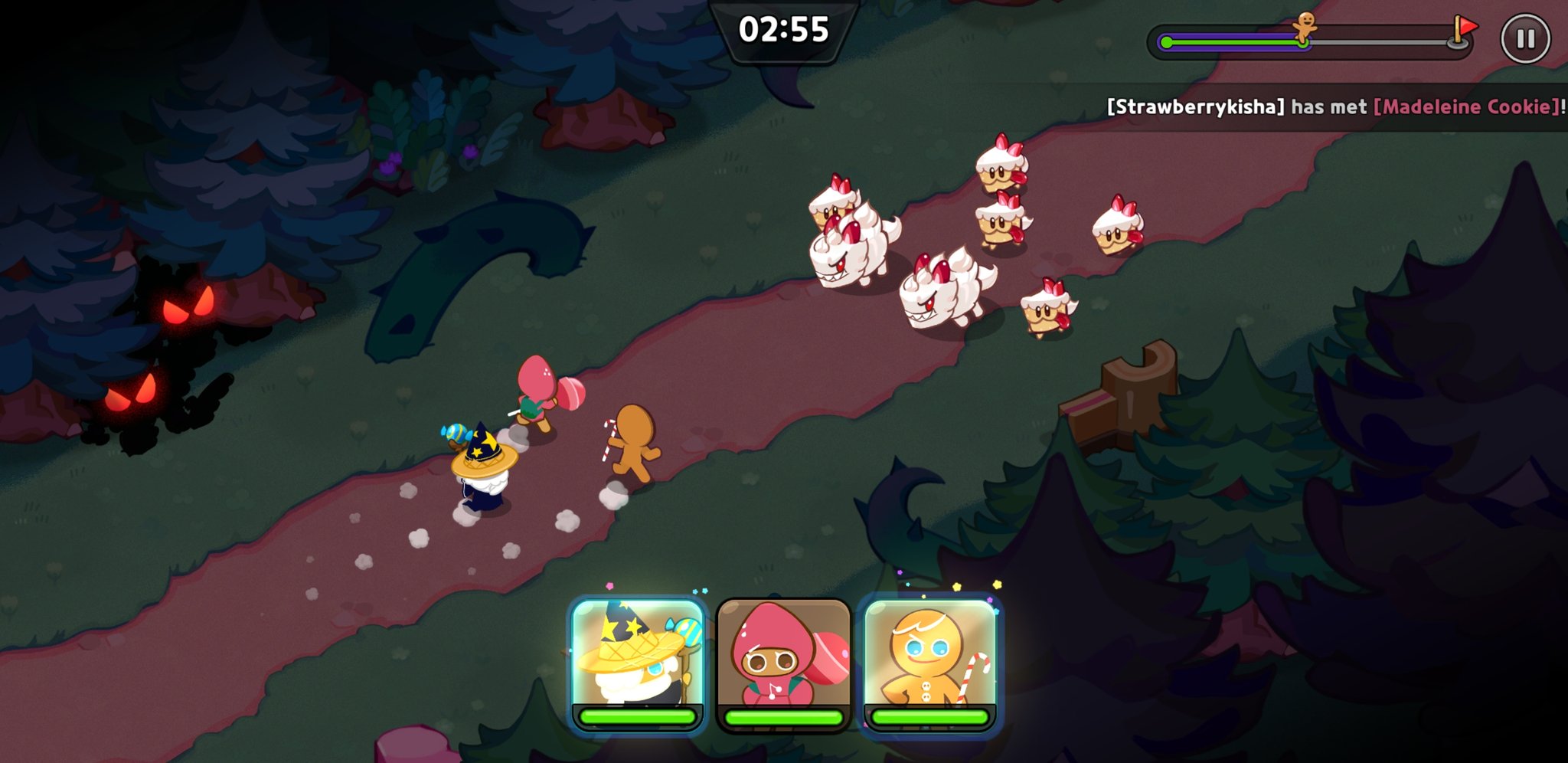 Presentation
As with "Cookie Run", "Cookie Run Kingdom" is gorgeous to look at and deserves every praise I can give it in terms of aesthetics. Everything is candy in this world. Houses are made up of gingerbread and even wooden logs are made up of cake rolls. The enemies you encounter along the way also take the form of different cakes, pastries, and sweets. If you're looking for something cute to look at then this is the perfect place.
Every cookie has a flavor and their designs reflect that perfectly. Even the new cookies which were introduced exclusively for "Cookie Run Kingdom" look unique and make any fan of the original game wish they will someday be introduced for us to run with. There is so much to look at in this game that there was even a limited edition art book released which sold out quickly.
Gacha
"Cookie Run Kingdom" is a gacha game. Therefore additional characters are available through randomized draws. Like "Genshin Impact", you can spend gems to get one draw or a bundle of ten. As an alternative, you can also use cookie cutters to get a free draw. Cookie cutters, like the gems, are available as rewards for completing battles and participating in the current in-game events.
The gacha includes two types of items. These are soul gems and Cookies. This time, getting cookies in the gacha isn't always guaranteed. Instead much of the time you will draw soul gems that allow you to promote your characters. Promotions are separate from leveling up and will enhance abilities even further. Like Genshin Impact, getting a duplicate character will instead yield items necessary for enhancements. In this case, you will get an abundance of soul gems for the corresponding cookie.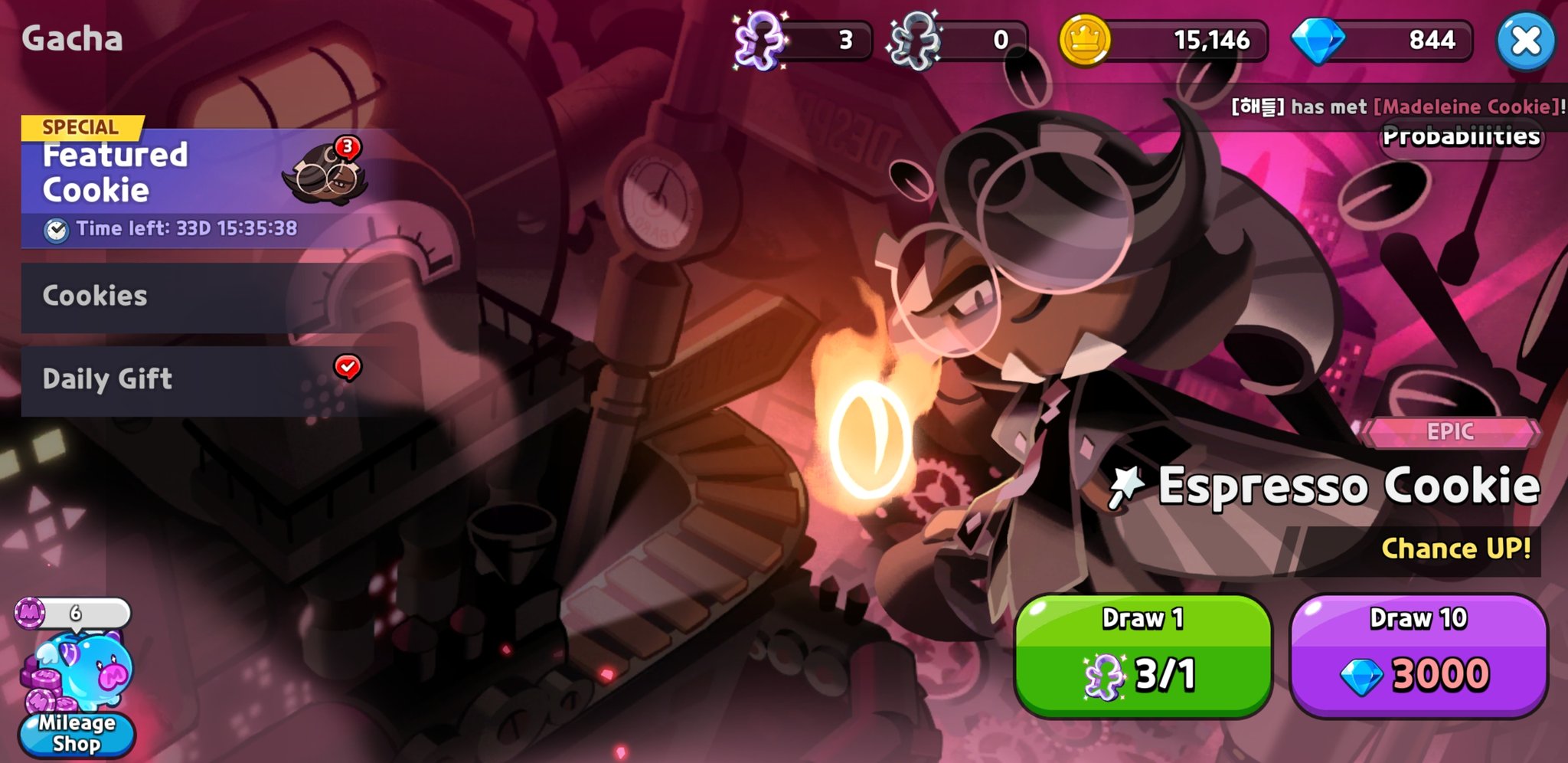 Is it Worth Playing?
So now the big question of the day. Is "Cookie Run Kingdom" worth getting into? Well, it depends on where you're coming from. If you're worried that the game will fall into the usual mobile game practices then you're in for some good news. There are once again plenty of events to get you stocked up on the in-game currency. Unless you're prone to making bad decisions you won't need to spend anything to make progress in the game. Many of the appeals of the original game are present here too.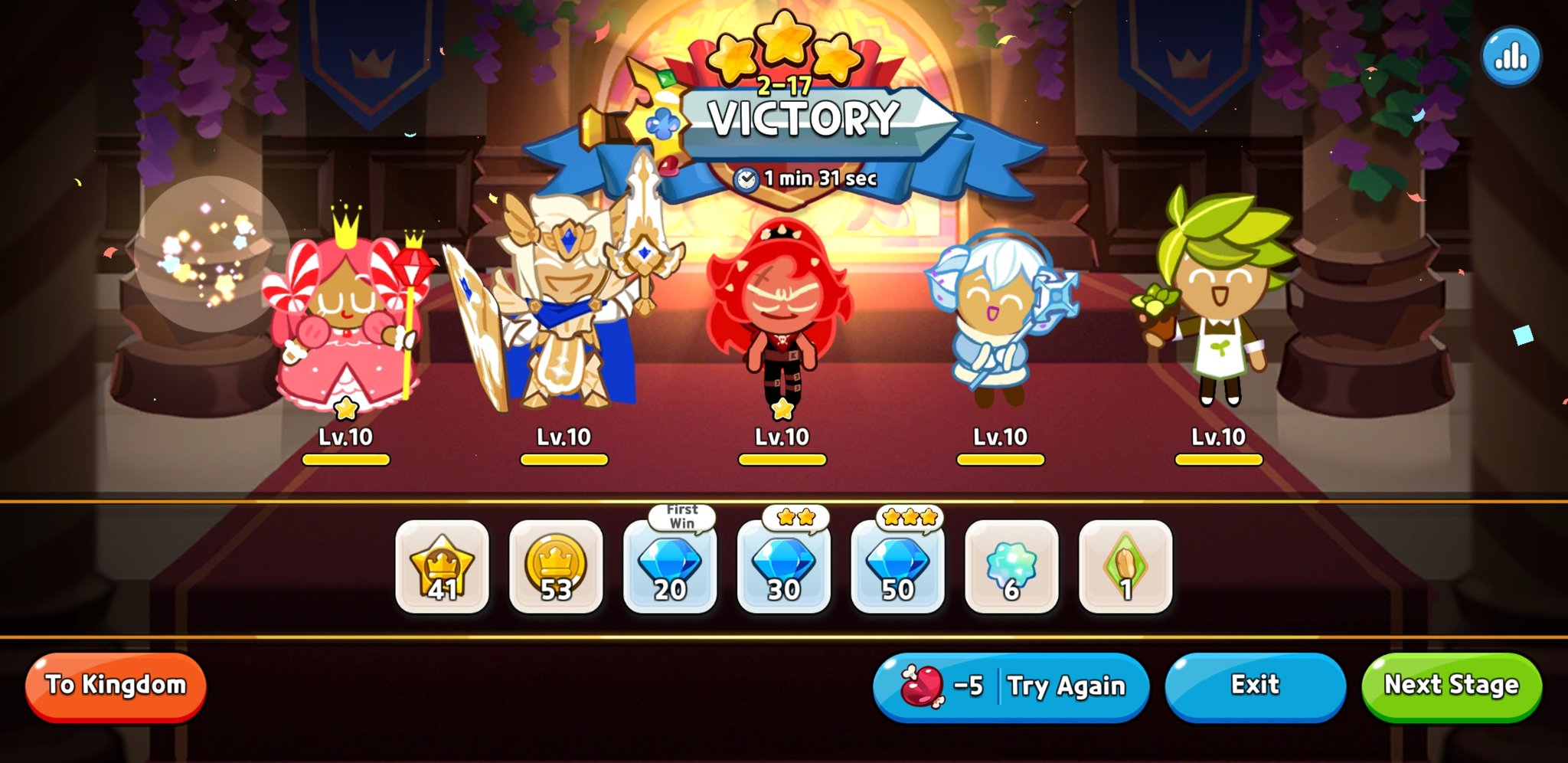 One of the main appeals of "Cookie Run Kingdom" is seeing more interactions between different characters. If you already love the characters introduced in the base game, you'll be happy to see them back for this spin-off. Although it's been done before, seeing your favorite characters interacting with the structures you build is always fun. It also allows fans to see more of each cookie's personality shine through.
"Cookie Run Kingdom" also does something notable in terms of gameplay and progression. As mentioned before, there are portions of the game where you will have to wait for resources to be produced. Luckily, the game has plenty of things to do while you wait. You can progress through the story mode to achieve the highest possible score, or you can tackle the daily bounties in order to score items used for upgrades. There is even a competitive arena mode where you can pit your own team of cookies against other players to rank up and reap the rewards at the end of the season.
Conclusion
"Cookie Run Kingdom" is by far the best spinoff to come out from the original Ovenbreak and a huge step up from their last spin-off. There is so much to do in the game that it never feels like you need to put it down and wait for things to happen. It's the perfect balance of active gameplay and passive gameplay which many other mobile games get wrong. So if you got the time, give it a try. Will the mobile game genre ever be good? I don't know, but with experiences like these anything is possible.
Latest posts by Alexander Pinera
(see all)