Are you after a game where you can hop out of a vintage car, pull out a Tommy gun and spray hot lead into some rivals? Well, I have some good news. Mafia 2, despite being released in 2010, can still fulfill this desire well.
In 2002 Mafia was released on the PC. Xbox and PlayStation 2 versions came out two years later in 2004. Known for its more realistic approach to the open-world formula, 1930s setting, and that infamous racing car mission.
In 2010 it received a sequel in the form of Mafia 2 for Xbox 360, PlayStation 3 and PC. At first glance, the unfamiliar viewer could potentially call it a GTA clone but I think Mafia 2 is something else, something special, something that's worth playing ten years on, for a multitude of reasons, even after the release of Mafia 3. So let's look at these reasons and see why Mafia 2 is still worth playing in 2020.
Land of Opportunity
Mafia 2 takes place in the 1940s and 50s in the fictional city of Empire Bay, a location based on New York. Due to Mafia 2 taking place in two different decades you can see how America changed, from the cars roaming the streets, to the music on the radio, to the clothes people drape themselves in. Driver: Parallel Lines did do something similar but I wouldn't recommend playing it, definitely not now anyway.
The time period also plays its part in the narrative, as the opening sees Vito Scaletta (the protagonist) fighting in the Second World War. The time period feels like a character in its self and isn't just an aspect of the game that's tossed to one side and forgotten about. Throughout the whole game you are immersed in its world, thanks to time period authentic sights and sounds (the fully licensed soundtrack is a strong point).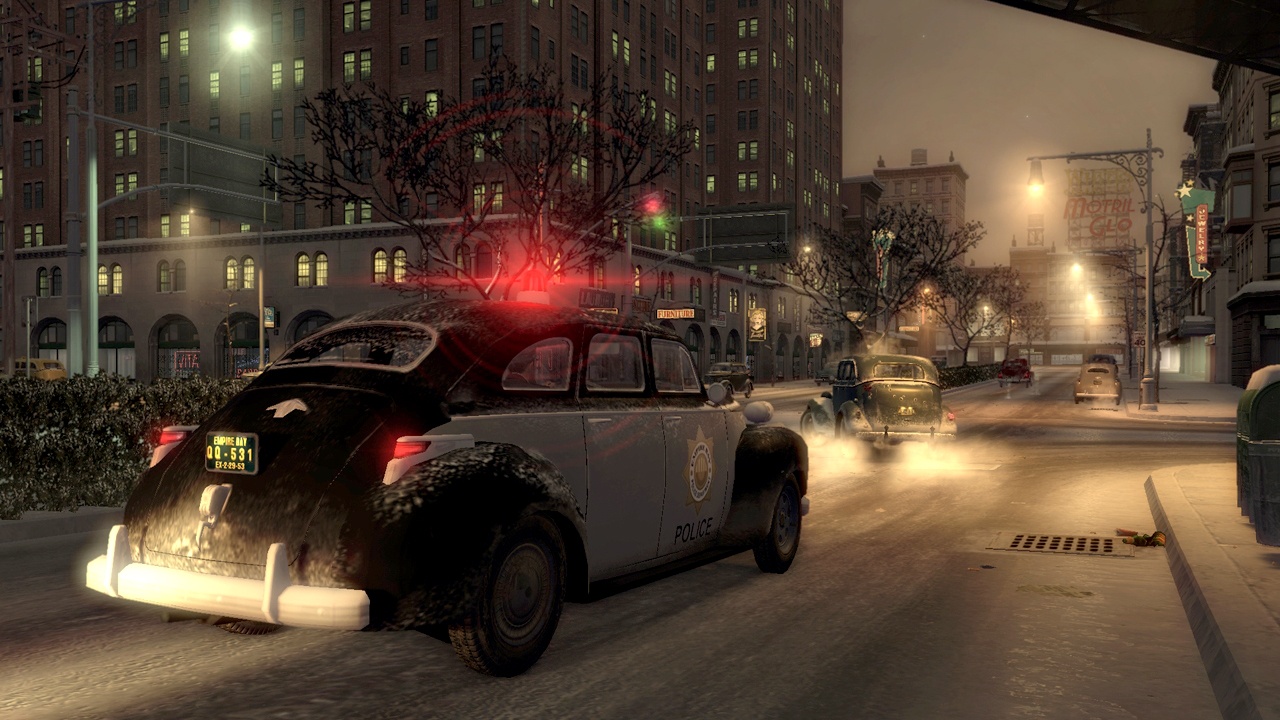 If you want to be immersed in said setting, then Mafia 2 is a sure bet. As not only does it do well at the task, but it's one of the few options on the market.
Surprisingly, not too many games have explored the Mafia and organised crime, it seems like a gold mine of possibility, but let's not get sidetracked. A good dose of Americana is on offer as well if that's your thing, and is presented in a more grounded way as opposed to something like Fallout.
A Gangster's Rise
The narrative told here follows Vito Scaletta, who through illegitimate means has been discharged from service during the Second World War. What follows is a story that focuses on the rise of a gangster within a mafia family which runs on honour and loyalty. Vito will learn, however, that the mafia life isn't always as glamorous as he thought and the family isn't always in your best interest.
A lot of Mafia 2 is spent with Vito's good friend Joe Barbaro and together they will go on a journey involving guns, blood, violence, money, women, fast cars, big houses, and deception. Although it may not be the most original gangster story, I felt that is was still done well enough to keep me entertained, especially given how well the characters are performed and brought to life.
Wiseguy
But what keeps me thinking about Mafia 2's story is how it ties into the gameplay (some story points will be spoiled, so feel free to come back later if you wish).
For example, towards the start of the game you are lifting boxes onto a truck at the docks. It's not glitzy or fun and shows were Vito is in life and why he feels the way he does. By making the player partake in the mundane activity it makes you connect with and feel more like Vito. And makes the moment Vito walks out while pretty much telling his boss to shove his job, all the more satisfying.
Fast forward and Vito has made a name for himself in the criminal underworld. Fast cars and expensive suits are the norm. You feel the wealth and power Vito now has much more after playing through Vito's earlier life.
It's much more hard-hitting when that wealth and lifestyle is ripped out from under Vito's feet in an arson attack. And your car, house and money is gone, leaving you feeling like you're back to square one.
This moment, in particular, is a favourite of mine. From feeling strong and powerful, whacking anyone who gets in your way, to suddenly running away from a house fire without anything but Vito's nightwear, makes you feel vulnerable. A feeling that you would not have experienced like that in the game before.
Pair this with the chapter that sees you control Vito during his time in prison. A place where Vito is surrounded by people just as bad and even bigger, where Vito's reputation doesn't really mean as much. A place where you will be constantly fending yourself from people who would pose no threat on the outside.
The Devil's in the Detail
If you ask any fan of Mafia 2 about the level of detail and the lengths gone to create an immersive world, they will probably sing its praise.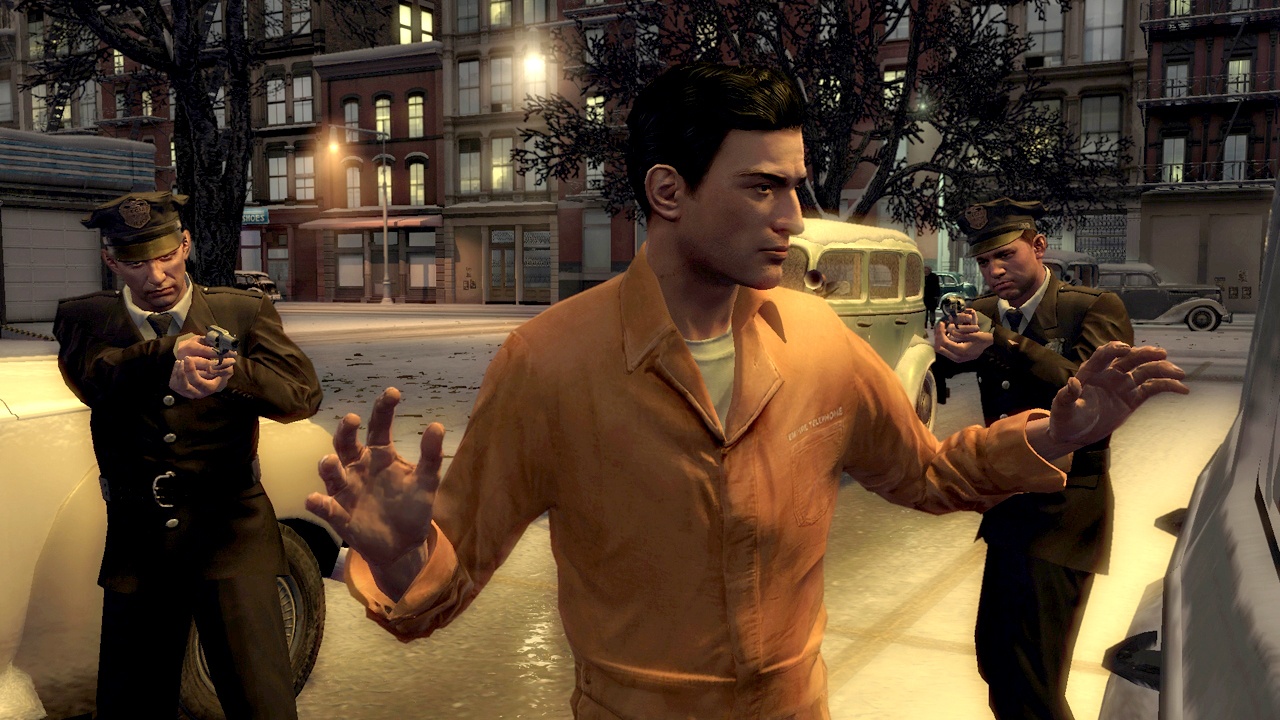 Run a red light or speed and you will be pulled over and ticketed. Are you getting arrested? Then bribe the cops. Get Vito dirty and NPCs and will comment. Police remember your appearance; if you commit a crime or if you rob a petrol station, you can return later to find police investigating.
The detail is still impressive to this day and makes the game feel newer than is really is. It's things like this that show the passion of the developers that went into the game to make something special.
So Are You In?
If you own an Xbox One, Mafia 2 can be played on it via backwards compatibility. It's also available on Steam, Humble and GOG for the PC crowd. But unfortunately, Sony fans will have to stick to the PlayStation 3 to play.
Mafia 2 also comes in the form of a director's cut/platinum or equivalent. Which contains more content thanks to 3 story packs and 4 style packs being included.
If you're a fan of gangster stories and/or are looking for a more grounded and realistic take on the open word game, then I don't think you will go wrong with Mafia 2. Despite its fair criticisms of an underutilised map and cookie cutter gun play.
Mafia 2 has its quirks, but that's why I love it, and why I say it's still worth playing in 2020.
Latest posts by Nathan Coe
(see all)