Over the years, there have been thousands upon thousands of bands in every genre. Some have proven they were here to stay, while others floated off into memory. But one thing they all had in common: they had to name their band something. This is sometimes taken as a serious thing and sometimes taken with more than one grain of salt. But one thing is for sure, the process is different and unique for each individual band. Sometimes the story becomes bigger than the name, and sometimes nobody knows why you chose the title. But one thing is for certain, it's fascinating how different bands come about this process. 
There are literally countless examples of this process with varying degrees of success. Today we'll take a look at some of the more famous and odd explanations. Some are a matter of private jokes, some are a serious memory, and some are just silly. But all of these bands had to answer the all-important question "what are we gonna call ourselves?". So because they had to address it, we as fans will too. So here are 15 of the most famous examples of crazy band name stories.
Green Day
Billie Joe Armstrong, the lead singer, wrote a song called Green Day about his first experience with marijuana. The title and song were so good, the entire band decided to change their name (they were called "Sweet Children"). This was used as a sort of slang term for the band. They would often skip out on practice for a 'Green Day'.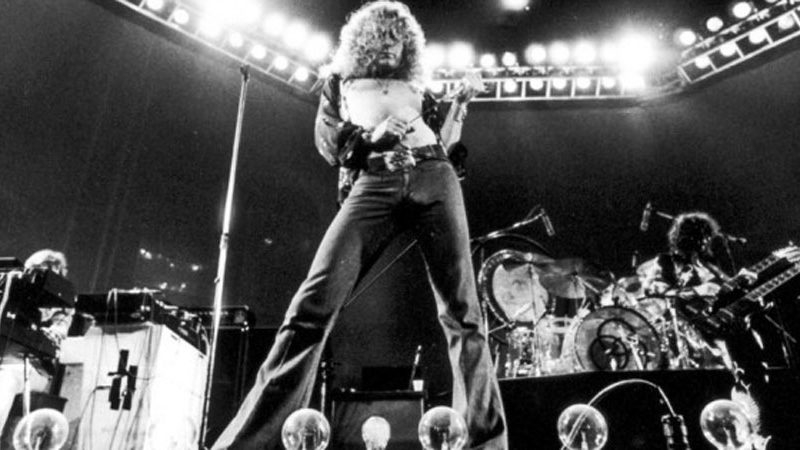 Led Zeppelin
Keith Moon and John Entwhistle made a joke, referencing the Hindenburg Disaster. They had an idea to form a 'supergroup' with themselves, Jimmy Page, and Jeff Beck. They supposed this idea would go down like a 'lead balloon'. A British idiom meaning a huge disaster. The purposefully misspelled name helped radio announcers to pronounce it correctly.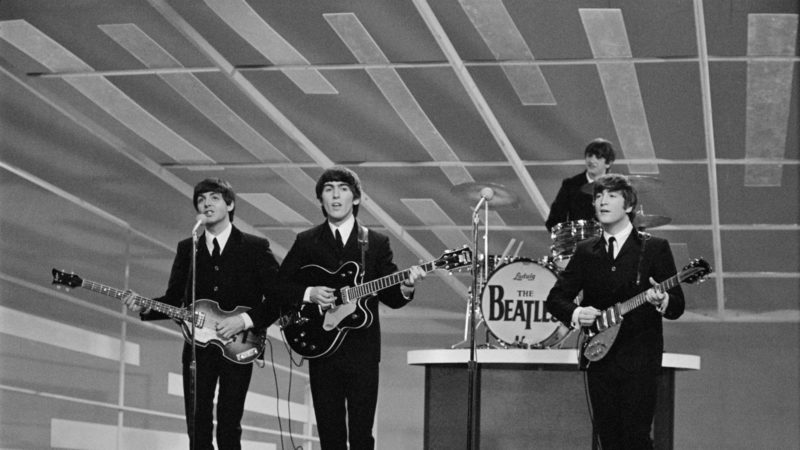 The Beatles
Buddy Holly's famous band 'The Crickets' was the inspiration for the fab four's title. John Lennon was a fan and took a note from their book. The spelling was a mixture of the musical term 'beat' and beetle. This was all it took for Beatle-mania to begin.
ABBA
While it looks like some kind of foreign word for a strange creature or something, it's just an acronym. The four members of the band are Agnetha Fältskog, Björn Ulvæus, Benny Andersson, and Anni-Frid Synni. They took their first names, made an acronym that sounded good, and went with it. Not a complicated process, but one that clearly paid off for them.
3 Doors Down
Oddly enough, this band name was discovered in a broken sign. While looking to tour outside their hometown and nail down their name, the band saw an old building. The sign had most of the letters fallen off but still read 'Doors Down'. They had three members at the time and decided to go with 3 Doors Down. The name stuck and they've been using it since.
311
In Omaha, Nebraska, where this band is from, a 311 is a police code. The code itself is Indecent Exposure and has a story behind it. One day, P-Nut, a member of 311 went skinny dipping with his friends. One of his friends was arrested (naked) and sent home in handcuffs. He was cited with a 311 violation and they thought it was so funny they named the band after it. Now he will NEVER live it down.
AC/DC
Malcolm and Angus Young, originators of this UK band, saw a label on an electric sewing machine. They got the idea in their heads and it came down to a simple question. "Why Not AC/DC?" This caused a little friction as, in the UK at the time, this term was a slang term for homosexuals. But they outlived the slang and were able to associate AC/DC with music… not sewing.
Beastie Boys
These Brooklyn rappers have never had a problem with words. They put their skills to the test when they 'invented' the acronym BEASTIE. It stands for "Boys Entering Anarchistic States Towards Inner Excellence" and explains itself. Though it might not be the most concise, it does get their message across.
Cage The Elephant
This one is one of the most random on the list to be sure. After one of their early shows, a fan approached frontman Matt Shultz. The fan turned out to be mentally ill, which made sense considering what he said. The fan told Shultz that he "had to cage the elephant". The experience was so strange the band decided to change their name.
Creedence Clearwater Revival
Each word of this band was taken from a different element. John Fogerty had a friend named Credence Newball. They took his first name and added an 'e' to make it more like a Creed or a religion. They got the term "clear water" from a commercial they saw for Olympia Beer. "Revival" came from the band's four members and their new dedication to the band itself.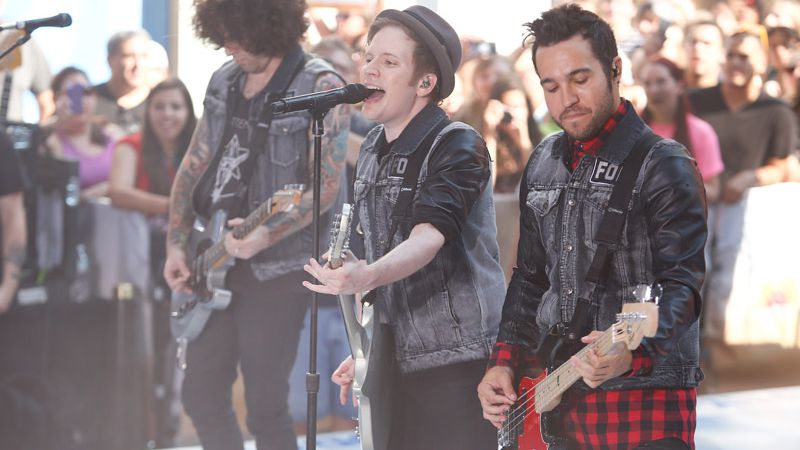 Fall Out Boy
This band literally played their first two shows without a name. After this became an issue, during their second show they polled the audience. One fan shouted "Fall Out Boy", which is the sidekick to fictional Simpsons Superhero Radioactive Man. The band members, as well as the audience, approved and they've kept the name ever since. 
Guns 'N Roses
Tracii Guns was in an early version of this band. After merging his band "L.A. Guns" with Axl Rose's band "Hollywood Rose", the name was born. They started touring as Guns 'N Roses and billing themselves as a supergroup. The rest, as they say, is history.
Hootie and the Blowfish
Darius Rucker, lead singer of the band, named it after two of his college friends. Because his one friend had an 'owlish' face, he was nicknamed 'Hootie'. His other friend, who had puffy cheeks was called 'the blowfish'. Putting them together, Darius came up with a hit.
Jethro Tull
This band had so much trouble with getting booked in London clubs, they had to change their name repeatedly. One of the people working for their agent was a history buff and made up Jethro Tull. He named them after an 18-century Agriculturist. Since they used this name the night they were discovered, it stuck. 
Pantera
Spanish-speakers will say this word means panther. While that's true, it's not why the band is named this. Guitarist Dimebag Darrel had a car at the time made by Italian manufacturer De Tomaso. The model itself was called the De Tomaso Pantera. Still, the band members all liked the car and the word. It remained their name until the band broke up following Dimebag's shooting.
The Stage is Set
So if you've got a band and no name, take heed. These bands made it to the top with some of the weirdest names out there. However, it doesn't necessarily mean you can just slap any name on your band. But it does mean you don't have to wait for a good name to jam. So pull out a pencil, remember your inside jokes, and get creative. Someone might be writing about your band one day if the name is clever enough. 
Latest posts by Jon "Flash" Schmitt
(see all)