Our recommended choices this time are from the far land of China. In March 2022, we are introduced to some really meaningful Chinese works that are adaptions of certain influential novels, or works that are made with the intent of influencing the world through the retelling of history and real-life lessons. Some of them have pretty crazy ideas and ending twists that will last with you for a lifetime. You can't go wrong with any of these, and you can be sure you will come out of this march as an entirely different person after watching them.
Puffer Rhapsody
The movie tells the story of an ordinary family member …. Luo Su (Susu) who has had hopes, dreams, and an unusual obsession since childhood. As an older woman, however, most of her dreams come crashing down when she is forced to marry and that leads her eventually to the point of desperation. In the last chance to change her life, she wraps herself in lies to be able to marry the golden bachelor, Mr. Wen, and finally achieve her dreams. Of course, nothing built on lies can succeed and she gets found out really quickly and loses the trust of the man she longed for. This is all just the start of a wild experience beyond imagination, where Luo Su will receive a divine test to test her determination and learn about the most important things in life, then finally understand the true meaning of happiness and earn her complete self-redemption.
Release Date: Mar 1, 2022
Duration: 1 hr. 23 min.
Main Role: Zhao Xu Dong, Cecilia Luck (Luo Su)
Genres: Mystery, Comedy, Drama, Fantasy, Genderswap.
Requiem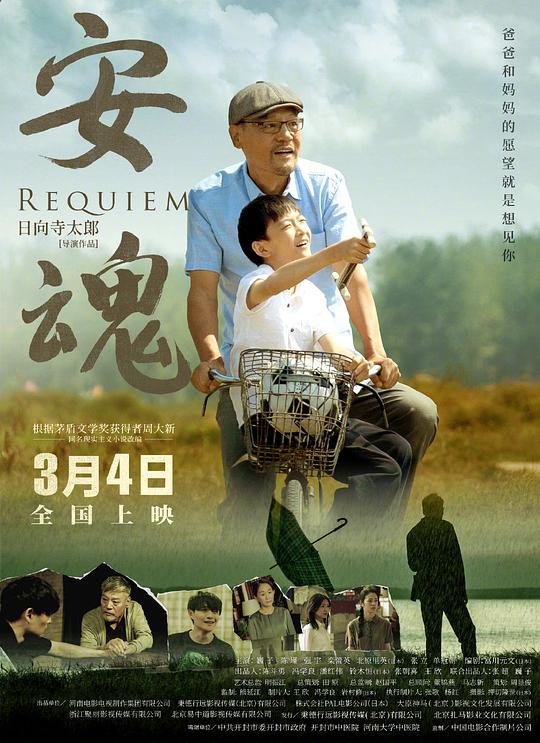 Release Date: Mar 4, 2022
Duration: 1 hr. 47 min.
Main Role: Wei Zi, Chen Jin, Qiang Yu
Genres: Drama
So Long Summer Vacation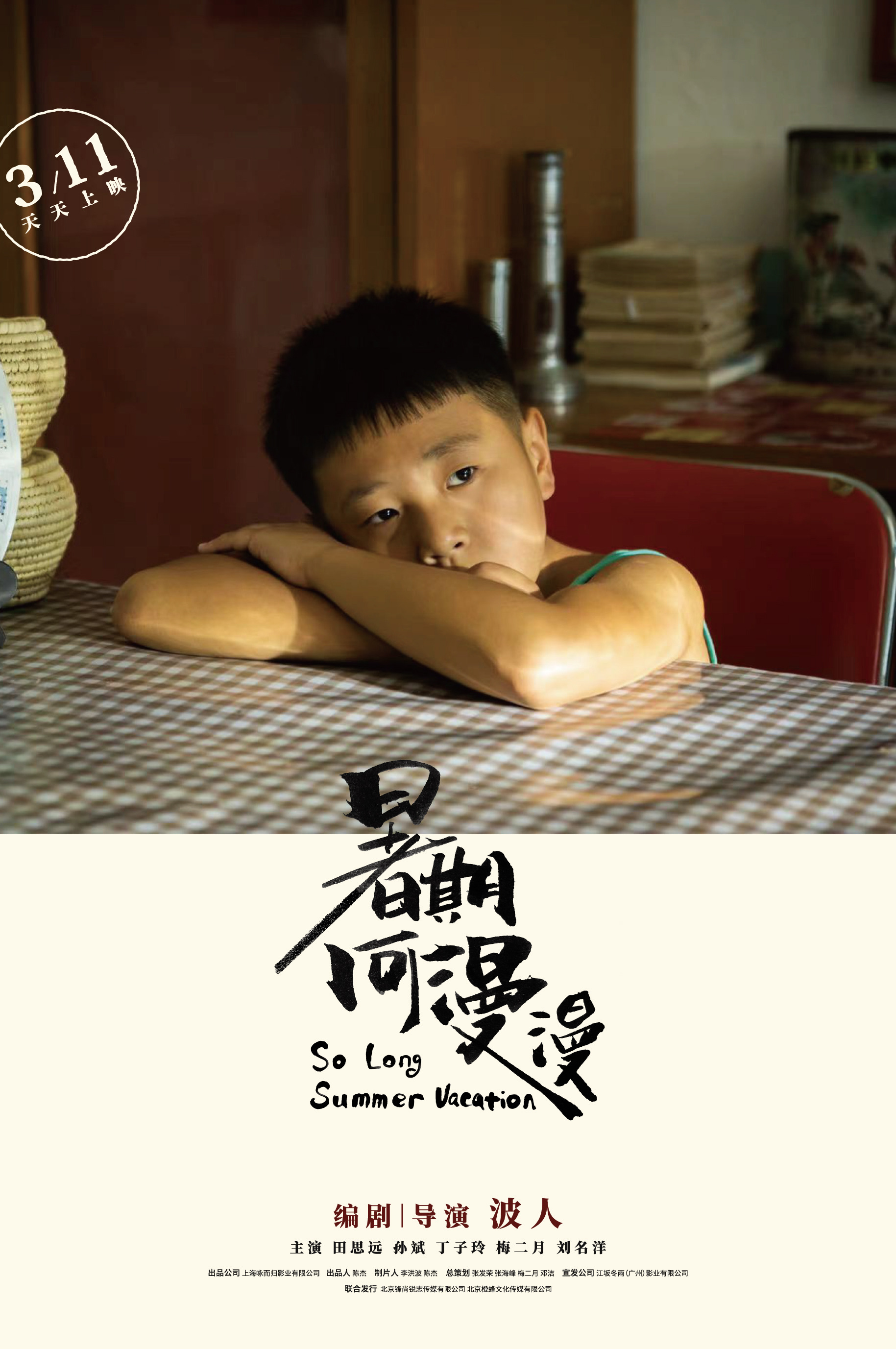 In the late 1980s, the earliest batch of single children in the country just entered the stage of students spanning primary and junior high schools. Chen Xiaojin, a dual-earner family in a certain county, is such an only child. At the beginning of Chen Xiaojin's summer vacation, his grandparents went to his uncle's house out of town, and his neighbor Wei Dong, who often played together, went to his out-of-town father's house. Every day, when Chen Xiaojin's parents go to work in the factory, Chen Xiaojin is left alone at home. During the long days day after day, Chen Xiaojin, the only child, endured the constant growth of loneliness. He used a lot of methods to pass the time, especially in the afternoon, he read books, played chess manuals, and even played with ants, cicadas and other insects boringly. The day was finally over, and in the evening, Chen Xiaojin would tear up the calendar for that day. For the summer vacation that many children are looking forward to, it is difficult for Chen Xiaojin. He is eager to turn the calendar to the start of school as soon as possible and to finish this long summer vacation as soon as possible.
Release Date: Mar 11, 2022
Duration: 1 hr. 37 min.
Main Role: Tian Siyuan , Sun Bin, Ding Ziling , Mei Eryue , Liu M
Genres: Drama, Coming of age
The Love Tree of Nanming
This movie has a touch of history to it. At its core, is a story about love, but its heavily intertwined with mythological legends and folk tales, and even the story occurs across two time periods between the past and the present with 700 years difference. It's very appealing to see the type of love that can overcome the boundaries of time and other external factors. It definitely feels more real than other counterparts in the same genre, and it delves into many many other topics related to the politics of the country and other various disasters, but seeing how love can overcome all that is a really gratifying feeling that is worth the time of everyone.
Release Date: Mar 14, 2022
Duration: 1 hr. 22 min.
Main Role: Siqin Gaowa, Xu Qian, Terry Shi
Genres: Drama, Romance, Historical
Our Song
Release Date: Mar 18, 2022
Duration: 1 hr. 30 min.
Main Role: Zhang Aoyue, Huang Junpeng. Wang Zelin. Wang Lejun
Genres: Drama, History, War, Music
Revival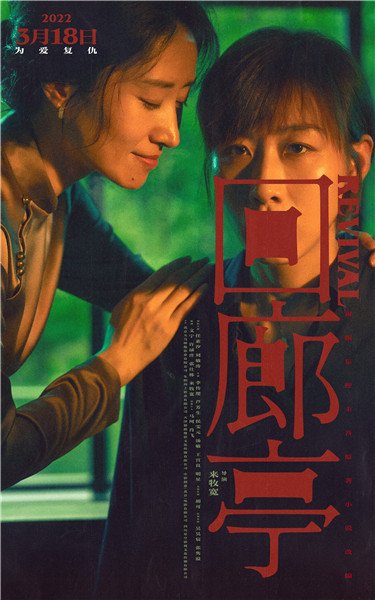 The movie is a chinese adaptation of the novel The Murder in Kairotei or Kairoutei Satsujin Jiken by Keigo Higashino. This alone should be enough to get you on board the train really. Keigo Higashino is a master of detective fiction and his stories can leave a deep impact on the viewer, simply because they are intended for that. To push the metafictional layer of storytelling, just like in this movie where the protagonist speaks to the viewer and tells them about her intent to murder for revenge. As with every good mystery, the movie contains many hints that allow you to solve the case even before the answer appears on screen, and it would be a lot of fun to think about the murderer along the way.
Release Date: Mar 18, 2022
Duration: 1 hr. 35 min.
Main Role: Ren Su Xi, Liu Miu Tao, Hu Ke, Wu Hao Chen
Genres: Mystery
Unordered Space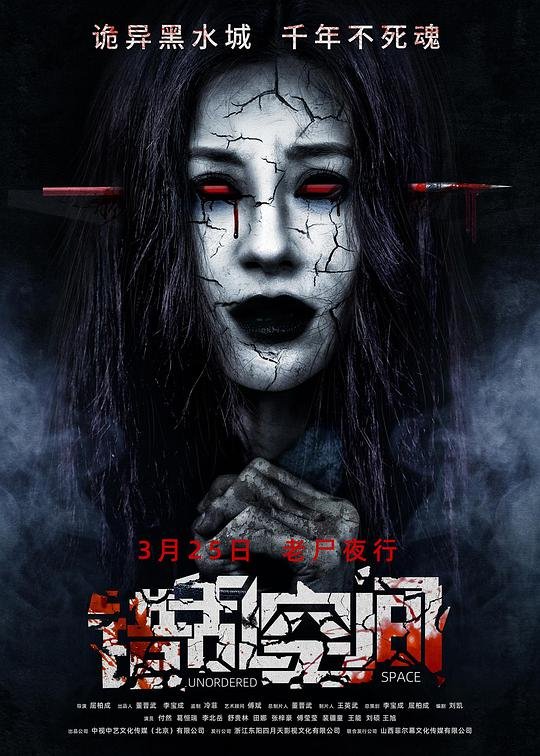 Release Date: Mar 25, 2022
Duration: 1 hr. 27 min.
Main Role: Shu Gui Lin, Tian Na
Genres: Mystery, Thriller
Latest posts by Mohamed Hassan
(see all)