CODA (Child of a deaf adult) tells the story of a young girl named Ruby Rossi who is part of a deaf family. Ruby has been the interpreter of the family since she could talk. CODA was premiered at the Sundance Film Festival and won 4 awards including the Directing Award for Sian Heder, the director of the film. Apple acquired the rights to CODA and published it via Apple TV+.e
CODA is an English remake of Le Famille Belier (The Family of Belier), with some differences. Both of these films are similar to the German film Beyond Silence (1966).
At first, it's good to see some real teenagers. Unfortunately, in the last years, almost every movie with a teenager theme used actors and actresses which was far away from reality. They were either a little bit old or too bulky for a teenager. But in CODA we see teenagers in their true forms.
Ruby can hear and talk while her family can't. Her brother and father are working on a fishing boat where they need Ruby for talking to others and hearing the sirens in moments of need. Now, this hearing/not hearing situation creates a paradoxical life for Ruby. She can have opportunities her family can't, and she misses some of them because of this paradoxical life she is experiencing.
Apart from being hard to live a paradoxical life, it brings some huge moral challenges that are soul-crushing for a teenager. Should she leave her family and become what she likes or sacrifice herself by helping them? CODA shows this paradox in a very simple and plain form so that everyone could understand it.
Now, here comes the power-point of the film. Every younger generation has some problems with the older generation. Youths have something that the older generation can't understand because they are new. And no matter how hard you try to make them see that, they can't.
Changing that perspective and philosophical problem into a physical problem can help teenagers understand why older people don't get it. Ruby wants to be a singer while her family is deaf. No matter how beautiful her voice is, her family can't know it because they're deaf. And Heder, the director of the film shows this. When Ruby is singing, for a moment we go to the world of her father who cannot hear her daughter's voice. It's heart-aching to not be able to see or hear the beauty of your loved one.
It's genius that Sian Heder uses the deaf family to also show the problem of these people. They were fortunate to have Ruby in their lives. There are families which aren't so lucky. The great thing about this part of the story is that they don't make deaf people naïve and people who can hear evil.
The film via its powerful characters shows that for living a good life both parts should take steps. The deaf community should take small steps and start living with people who can hear. And their friends and colleagues should take some steps to learn a little bit of sign language.
I think the movie itself portraits this beautifully when Ruby and Miles (Played by Ferdia Walsh-Peelo) sings the duet while standing back to back. As if Heder wanted to tell that if you want to achieve something, you need to have each other's back.
Singing and music are a big part of CODA. Ruby's mentor is a music teacher. She finds her boyfriend when working on music. Her dream is music and singing. It's not something to just make the story more beautiful. What most people cherish most when they lose their hearing is listening to music. Explaining the love of music is as complex and as hard as Ruby tries to tell her mentor.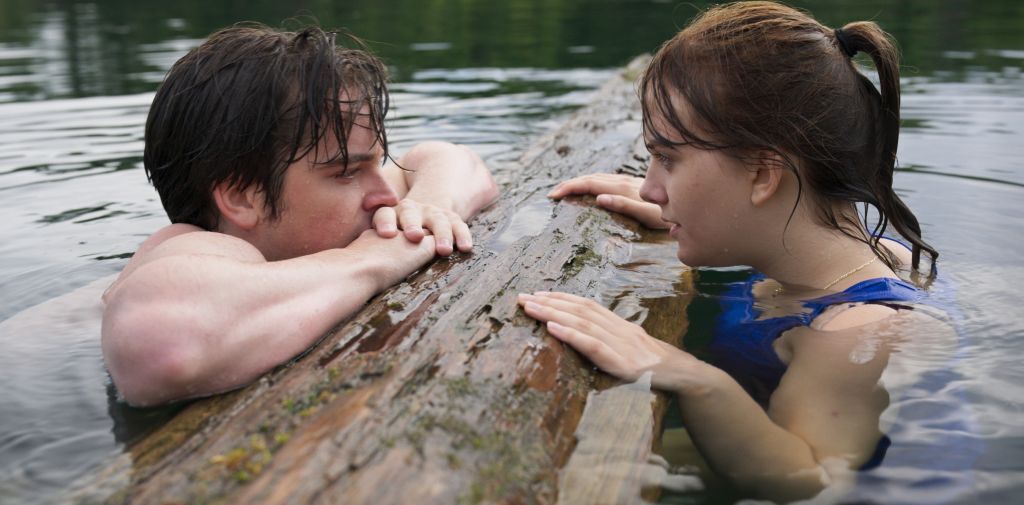 Speaking of sign language, every deaf person in CODA is deaf in real life. Emilia Jones who plays Ruby along with the director of the film learned sign language and how to work on docks. We can see that kind of dedication brings one of the best performances of 2021.
The best scene in the film I believe is when Ruby's father, Frank, tries to understand her daughter. We see that he loves gangster rap because he can feel the bass of it. Later in the concert, he sees that the voice of her daughter makes people cry. The least he can do for her daughter is to try to understand. That's when he decides to feel the waves of her voice by touching Ruby's neck. It's hard not to cry at this scene.
Conclusion
CODA is one the best coming-of-age movies I've seen. As I was watching it, I tried to find some plot holes or mistakes but I couldn't. Everything in this film is top-notch. The acting, the music choice, the side stories, and of course the characters. CODA is one of those great movies that most people miss due to commercial policies. We might see CODA get one or two Oscar nominations for Best Song and Best Sound, but nothing more.
Latest posts by Sayed Masoud Kazemi
(see all)
Summary
CODA is one of the best coming-of-age movies that perfectly captures the problems of the deaf community and tackles other deep family issues.