Weather Factory have just released two Cultist Simulator DLCs – Priest and Ghoul. The developers have stated that for now they are done with Cultist Simulator and are not planning on any new DLCs. Instead, they have announced a new game that is now in active development – Book of Hours, an eerie library manager, where the protagonist will lead others to the treasures he cannot possess.
Knock, and Ye Shall Be Opened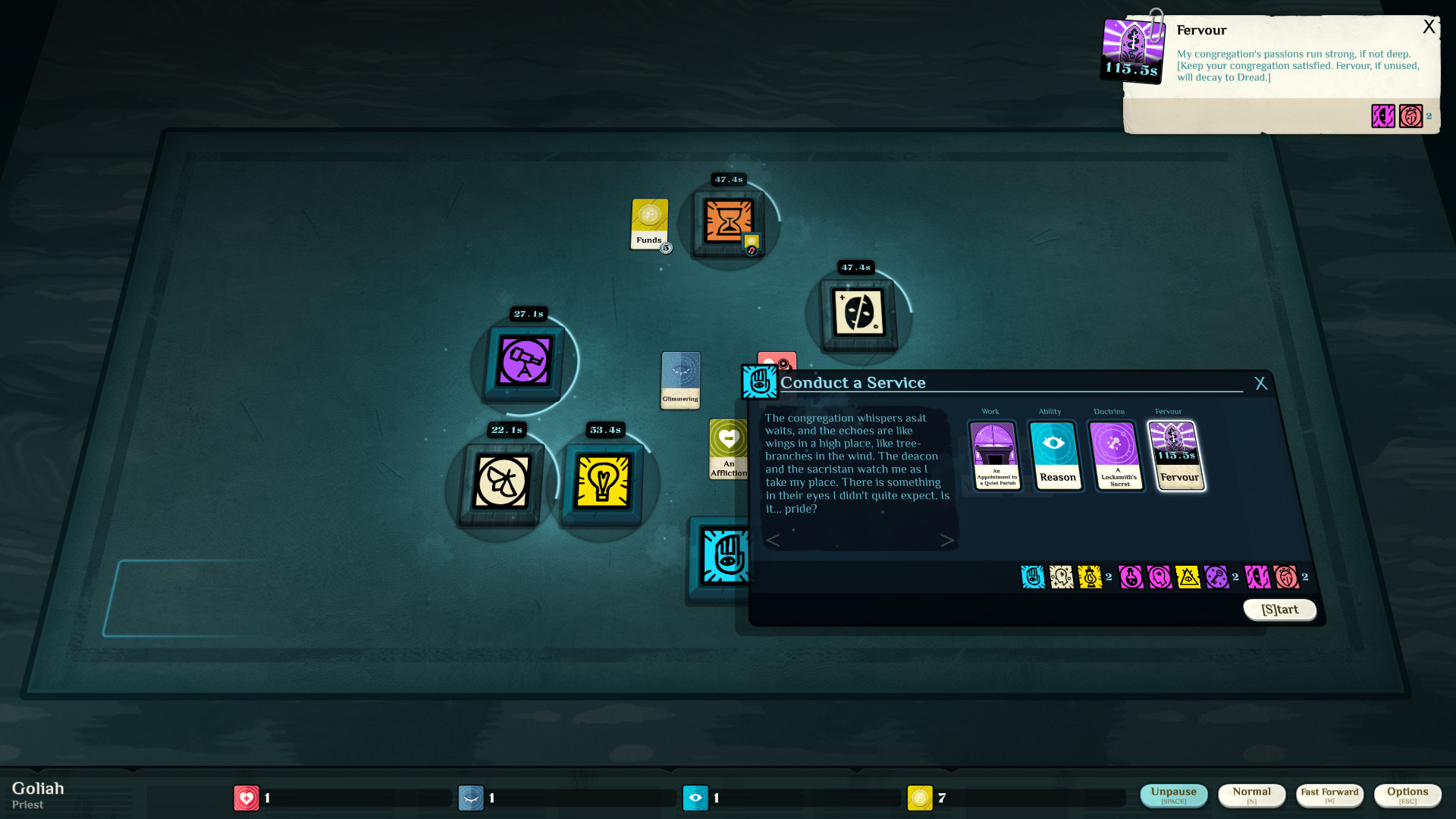 The Priest DLC will add a new legacy that will allow players to start as suburban pariahs. Getting this legacy is either random on a new game start or guaranteed after you succumb to Fascination. Moreover, two new ascension paths will unlock – you can either "become a way that only your initiates will pass", which is a Knoch ascension, or "dwell in one, who comes from Nowhere". Additionally, new cult mechanics are added – players can now inspire their followers.
Taste of the Graveyard's Fruit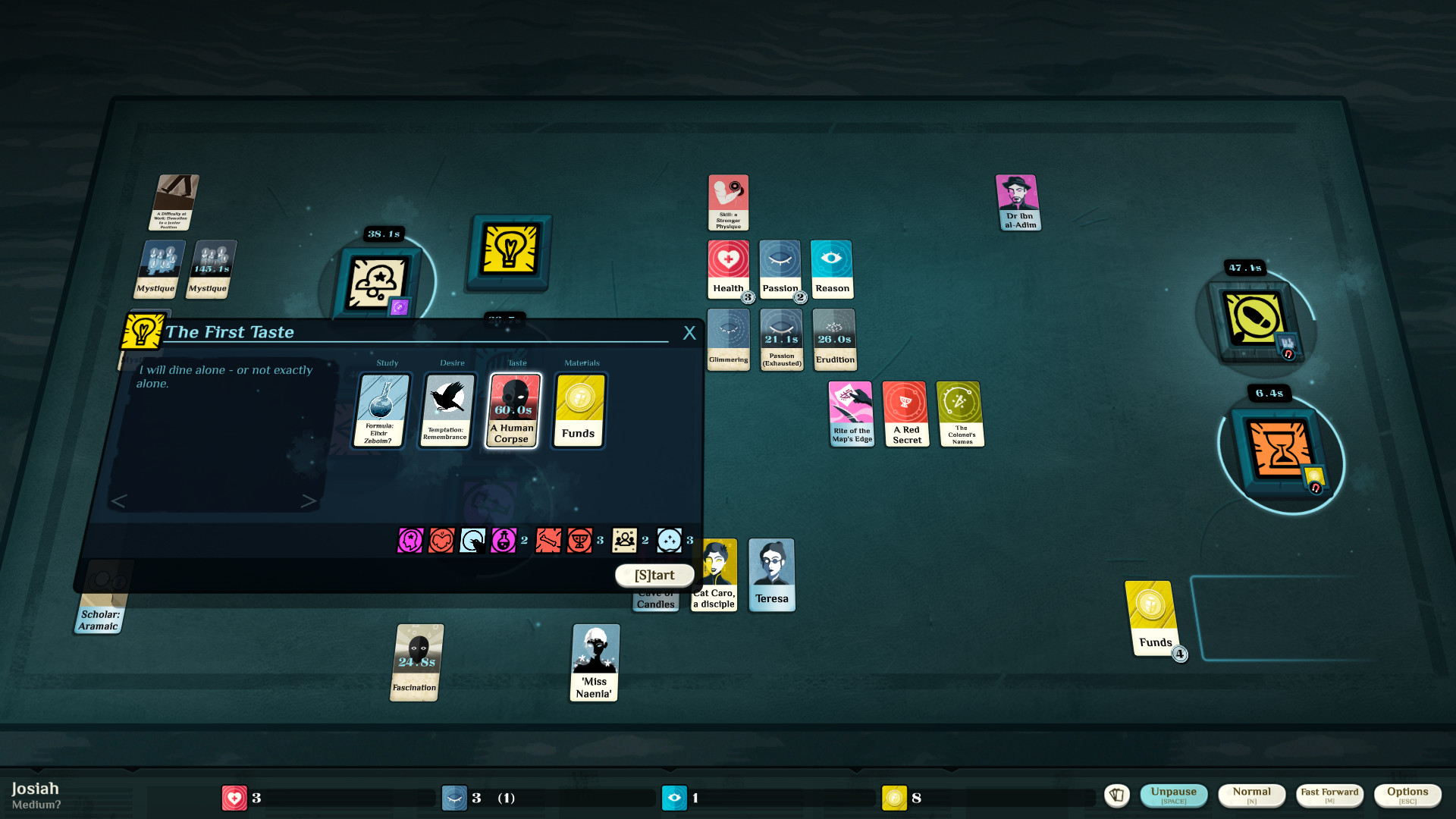 The Ghoul DLC got a similar treatment (mechanically) as Priest, adding one new legacy that is available randomly on starting a new game or guaranteed after losing yourself to Dread. You start out as a disgraced artist, who once tasted human flesh and is not going to stop. Two ascensions are available – becoming a Winter Long or, same as with Priest, gaining power from the one, who comes from Nowhere. Again, new mechanics were added, including additional functionality of painting and the possibility to devour corpses for power.
Both DLCs are available on Steam for a modest price of $2,99 each. If you have never played Cultist Simulator before, the Weather Factory devs have a great deal for you with their Anthology Edition that includes the base game, all 3 DLCs (Dancer, Priest, and Ghoul), as well as the soundtrack for the game – all for the price of $33.11 (meaning you save 15% off individual purchases).
Story of Terror, Majesty of Books, and Alphabetical Order
With the release of the Anthology Edition, Weather Factory have marked the completion of their goal with Cultist Simulator. There are no more DLCs planned for the future and there is no information about any other content updates for the game. Fortunately, we do know that developers are already working on their new title – Book of Hours. This sinister library management game will take place in the same setting of Secret Histories, however, this time around we will be controlling a librarian, who helps others find the powers they are seeking.
Book of Hours will be designed to be more forgiving and allow more experimentation than Cultist Simulator. Nevertheless, Alexis Kennedy has stated that the game will still maintain the level of complexity that their previous entry has. Some mechanics of Cultist Simulator will be the base of Book of Hours – we are still expected to move cards around the table and put them into boxes, but instead of ticking clocks and intense music, we will have a more relaxed atmosphere with all the storms raging outside our windows.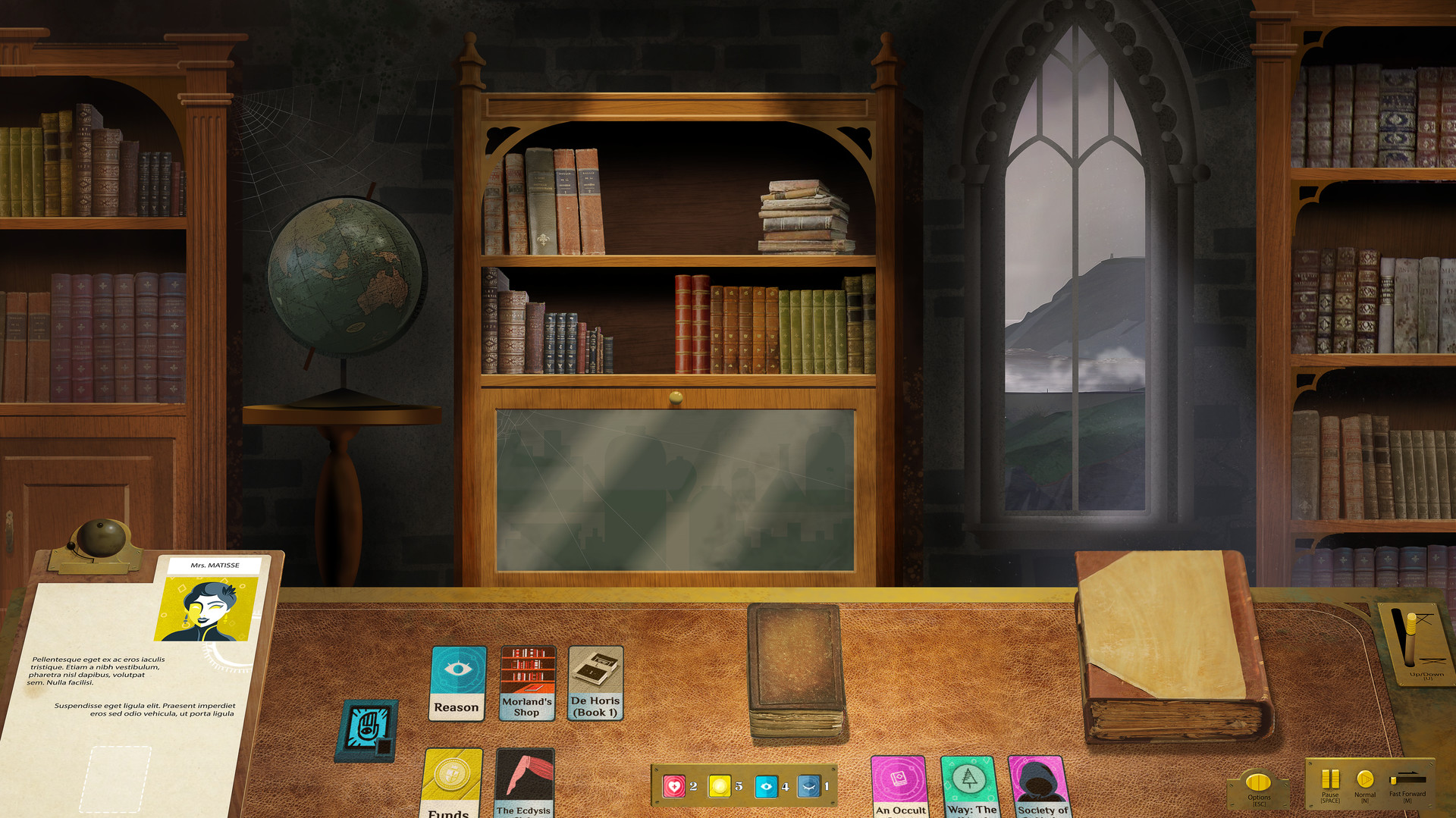 Book of Hours is now an official entry on Steam and you can wishlist it. The date of release is set for 2021. Developers are planning on launching a Kickstarter campaign later this year. If you want to be the first to know of all the latest Weather Factory news, you can subscribe to their mailing list.
Latest posts by Pavlo Radchenko
(see all)