Exploration games allow you to experience adventure in a variety of different world's art styles and themes. You can explore the environment, gather items, and feel like you're navigating uncharted territory.
Xbox One and Xbox Series X/S have a long list of exciting exploration titles. Today we will review a short list of some of the most popular exploration games.
Table of Contents
1. The Long Dark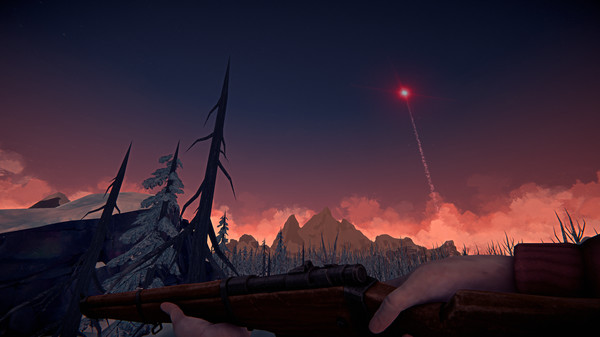 Hinterland Studio is the developer behind The Long Dark, a first-ever personal survival simulation. Since its inception, the project has seen a steady stream and increase in game functionality over the past 8 years. The Long Dark, in my opinion is the best survival simulation available. It has a passionate community and an incredible roadmap.
The Long Dark is an exploration-survival game that requires solo players to think for their own reasons. There are no zombies, only you and the cold.
Key Features:
No hand holding
Permadeath
Conditions & Calories
Scour the world for supplies
Vast Living World
Survival of the Fittest
Several customized difficulty modes.
Developer: Hinterland Studio Inc.
Publisher: Hinterland Studio Inc.
Release Date: August 1st, 2017
Reviews: Very Positive
Tags: Survival, Open World, Survival, Crafting
2. Subnautica
Subnautica is an underwater adventure video game that takes place on an alien planet. You will find a vast, open world filled with wonder and danger.
The only way to get out of this crazy situation is down in the depths of the oceans. Subnautica's oceans include sun-drenched coral reefs and treacherous deep-sea pits. Lava fields and bio-luminescent underwater rivers are also available. You will need to manage your oxygen levels as you explore the kelp forests and plateaus, coral reefs, and winding cave system. Water is alive with life. Some of it is beneficial, some of it can be harmful.
Your Life Pod will crash land in the ocean. Now the clock is ticking to get water, food, or to build the equipment you need. Gather resources from the sea. You can make diving gear, lights and habitat modules. Explore deeper to discover rarer resources that will allow you to create more advanced items.
Key Features:
Dive Into a Vast Underwater World
Scavenge, Craft, and Survive
Construct Underwater Habitats
Developer: Unknown Worlds Entertainment
Publisher: Unknown Worlds Entertainment
Release Date: Jan 23, 2018

Reviews:  Overwhelmingly Positive
Tags: Open World Survival Crafting
3. Lost At Sea
Lost at Sea takes place on an island where each biome represents a different phase of life. To regain their memories, players will need to explore the surroundings and solve riddles. This is a game about what you want to keep and what you desire.
Features:
A personal story
Island of the mind
Beautiful memories
Face your fears
Game to remember
Developer: 
Studio Fizbin
Publisher: 
Headup
Release Date: Jul 15th, 2021
Reviews: Recommended
Tags: Adventure, Indie, First-Person, Puzzle, Mystery
4. Terraria
As you strive for success, fortune, glory, the entire world is yours in Terraria. You will need to explore deep into the depths of cavernous areas in order to find treasure and raw materials that can be used to create ever-evolving gear and machinery. You might choose to fight against ever greater foes. Perhaps you'll decide to build your own city to host the many mysterious friends you meet on your journeys.
Terraria combines elements from classic action games and the freedom of sandbox-style creativity to create a new gaming experience. The journey and destination are entirely in the player's hands. Terraria is as unique as its players!
Features
2D
Sandbox
Randomly generated worlds
Fully Customizable
Different Game Modes
Free Content Updates
Developer: 
Re-Logic
Publisher: 
Re-Logic
Release Date: 
May 16, 2011
Reviews: 
Overwhelmingly Positive
Tags: Open World Survival, Crafting, Sandbox Survival, 2D+



5. Dreaming Sarah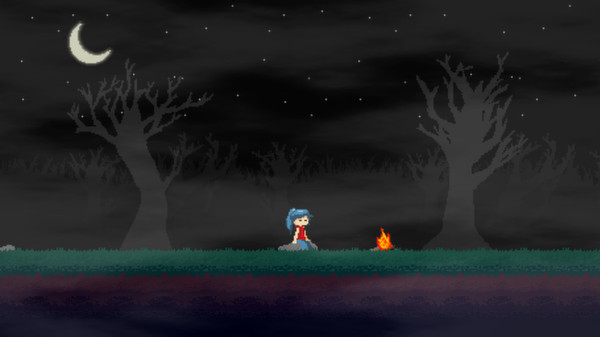 Dreaming Sarah is an adventure platformer in which you play as Sarah, who is a young girl in a coma. Help Sarah wake up by exploring the world around you. The game is inspired by Yume Nikki's horror game, is an adventure platformer game that combines puzzle elements with an engaging environment and a young girl named Sarah.
Sarah was in an accident and is now in a coma. You can help Sarah wake up by helping her explore her dream world, talk to strange characters, and collect items.
Key Features
Explore different areas
Collect gameplay-changing items
Solve puzzles
Two different endings
Visit old areas to find new things
Developer: 
Asteristic Game Studio, Anthony Septim
Publisher: 
Asteristic Game Studio
Release Date: 
Mar 12th, 2015
Reviews: Very Positive
Tags: Metroidvania, Puzzle Platformer, Casual, 2D+
6. Open Country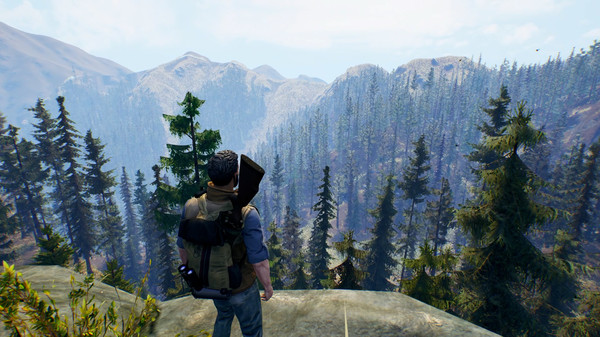 You are now ready to leave the city behind with your backpack packed and your rifle loaded in Open Country. You will need to set up camp before the sun sets. The bears and wolves will be starving so make sure you have a fire going. Gary at Snowridge Lodge needs more help to get through the tough months. Do you have the guts to take on the Open Country challenge?
Key Features:
A Full Outdoor Adventure
Hone Your Skills
Developer: FUN Labs
Publisher: 505 Games
Release Date: June 10th, 2021
Reviews: Mostly Negative 
Tags: Adventure, Simulation, Open World Survival
7. TUNIC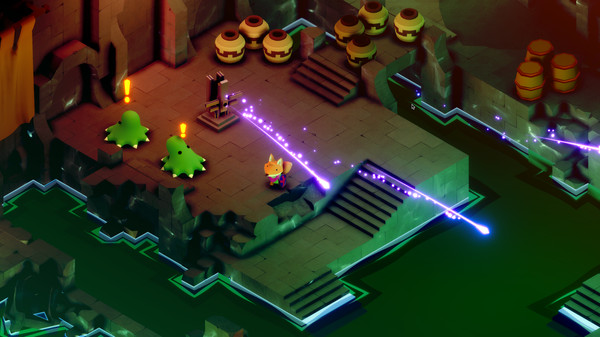 Explore an ancient land full of lost legends and powerful creatures in TUNIC. This isometric action game features a small fox who embarks on a great adventure. You will be stranded in a deserted land and must use your curiosity to confront giant beasts and find powerful and unusual items.
You'll be reconstructing the Instruction Manual of the game during your travels. You'll uncover maps, tips and special techniques page by page. You might find the last one and something will be good.
Key Features
Become a legend
Rebuild a Sacred Book
Varied, technical combat.
Developer: 
TUNIC Team
Publisher: Finji
Release Date: March 16th, 2022
Reviews: Very Positive
Tags: Exploration, Puzzle, Souls-like, Difficult RPG+
8. I Am Dead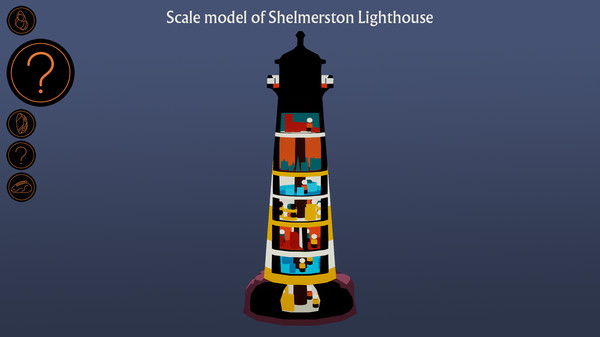 I Am Dead is a puzzle-based adventure game by Wilmot's Warehouse and Hohokum about the afterlife.
Morris Lupton, the museum curator on the small island of Shelmerston, has recently died. He is reunited once again with his dog Sparky and discovers that an impending disaster threatens his island. They must work together to uncover Shelmerston's ancient secrets, stop the volcano from erupting on the island, and save their home.
Sparky and Morris must find Shelmerston's scattered and lost ghosts. The duo must travel to the locations they used to spend time, explore the memories of those who know them well, and discover their stories. Morris utilizes his newfound ability to see inside objects and people, revealing their memories and contents, to aid in their mission.
Developer: Hollow Ponds, Richard Hogg
Publisher: Annapurna Interactive
Release Date: October 8th, 2020
Reviews: Very Positive
Tags: Adventure, Indie, Puzzle, Exploration, Narrative
9. Alba: A Wildlife Adventure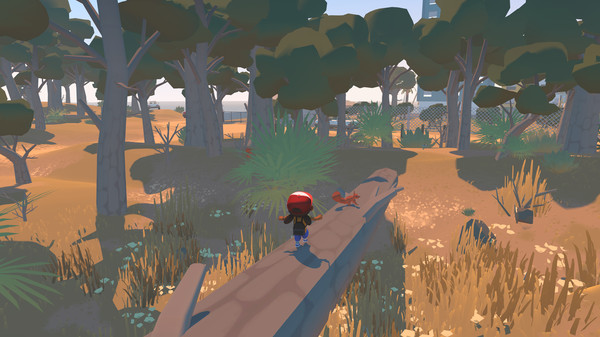 Alba visits her grandparents on a Mediterranean Island and is looking forward to a relaxing summer of wildlife exploration and her friend Ines. But when she spots an animal in distress, she realizes that she must do something.
If you don't mind all the trash, this is truly a Mediterranean paradise! A whole island awaits you, from the beautiful beaches to the castle that overlooks the town, You can save the island by having Ines and your grandfather, who is a complete bird nerd, on your side. Perhaps even the entire world.
Developer: ustwo games
Publisher: 
ustwo games, PID Games
Release Date: 
Dec 11, 2020
Reviews:  Overwhelmingly Positive
Tags: Casual, Family Friendly, Female Protagonist, 3D+

10. Teacup
Teacup is a narrative adventure game that focuses on exploration and nonlinear progress.
The Teacup is a shy, introverted young frog who enjoys drinking tea and reading. She realizes that she has run out of tea the day before hosting a tea party at home.
Teacup can tackle the list of ingredients in whatever order they wish. You can make your way through Little Pond on your own.
Developer: Smarto Club
Publisher: 
Whitethorn Games
Release Date: 
Sep 23, 2021
Reviews: Very Positive
Tags: Cute, Exploration, Female Protagonist, Story Rich
11. Haven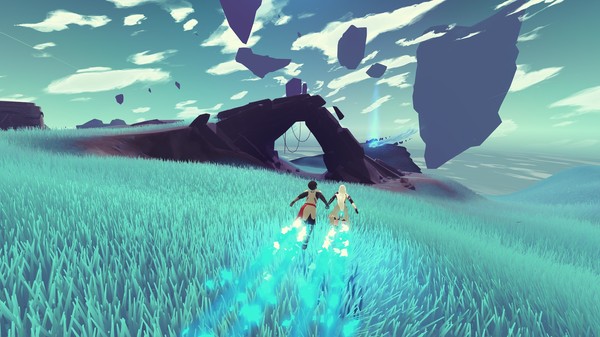 Explore the mysterious and unstable planet in this RPG adventure. Enjoy the captivating soundtrack by renowned musician DANGER
Yu and Kay fled to a forgotten planet leaving behind everything they know.
You can play two lovers simultaneously as you settle down on an unknown planet. You can explore the planet searching for parts and materials to repair your ship and make it a comfortable home. You can enjoy everyday life with your partner while you cook, craft and collect precious resources that will help you get through the next day.
You must fight those who want to destroy you by synchronizing your actions in combat, finding the right timing and rhythm, and controlling both characters to maintain a healthy relationship.
Developer: 
The Game Bakers
Publisher: 
The Game Bakers
Release Date: Dec 3, 2020
Reviews: Very Positive
Tags: Romance, Story Rich, Adventure, LGBTQ++
We hope you enjoyed our list of the top Exploration Games for Xbox One and Series X/S! If we missed any, be sure to leave a comment below.
Latest posts by James Laight
(see all)