Table of Contents
Introduction
Just because you are on a tight budget doesn't mean you can't have a good video card or graphics card. Unfortunately, today, there are some setbacks that make the prices of graphics cards the highest than ever. For example: The chip shortage, which includes smaller numbers of produced video cards and similar. But that still doesn't mean you can't find an affordable cheap and good video card that will do the job. With some luck and investigation, we came up with some of the best low budget graphic cards there are out there and we are going to present them to you.
What makes a good and cheap graphics card?
While these cards might pale in comparison to the highest-end graphics cards, they will make your gaming experience worth every buck you have. They will be capable of handling almost all graphically demanding tasks and will make all the newest games titles accessible to you.
The first and main thing of the card is the price. As the price gets higher the GOU quality goes higher, but that doesn't mean that you can't have an excellent GPU quality card for less than 300-400 dollars and more.
Bandwith is the thing you should look for. The memory bit rate on the graphics card represents the amount of data that the GPU can access on the memory bus. Soo that leaves us to the conclusion simple as this: The more bandwith, the higher, the better.
And one important aspect besides the two mentioned above is the Cooler TDP values. These numbers indicate how much power is required to keep the GPU at a safe temperature. Hence the higher the number, the more heat the GPU generates. You should look for video cards with low TDP numbers to reduce the need for cooling systems and fans.
With all this said, let's start with our list:
The list:
1. AMD Radeon RX 5700
The Radeon RX 5700 XT stands up better to Geforce RTX 2060 Super more than we expected, even being priced with the at the same amount (somewhere around 300-400 dollars, depending from the store). Starting from its fancy and sexy design, the aluminium shroud wraps around the cooler, including the back edge to. The color is a plain shade of flat grey with a couple of red Radeon decals.
This great video card will offer excellent performance at a normal price point for today high market prices. It will perform great at all the best PC games at 1440p even with all the settings turned to maximum. It comes packed with 8 GBs of VRAM memory (which is 2 GBs more than the GeForce RTX 2060) which is more than enough to make your gaming experience worth every penny.
There are always some pros and cons to a specific graphics card, but they are not that relevant in comparison to the price you are getting it.
You can find the full review of the card on this link:
https://www.tomshardware.com/reviews/amd-radeon-rx_5700-rx_5700_xt,6216.html
Pros:
– Around 10% faster than the GeForce RTX 2060 Super
– It has a unique design built with high quality materials
– AMD reference cards (A reference card GPU is the original design of a GPU from a manufacturer)
Cons:
– It unfortunately doesn't have Ray-tracing acceleration
– High power consumption (which means higher temperatures of operating)
2. Nvidia GeForce RTX 3050 GPU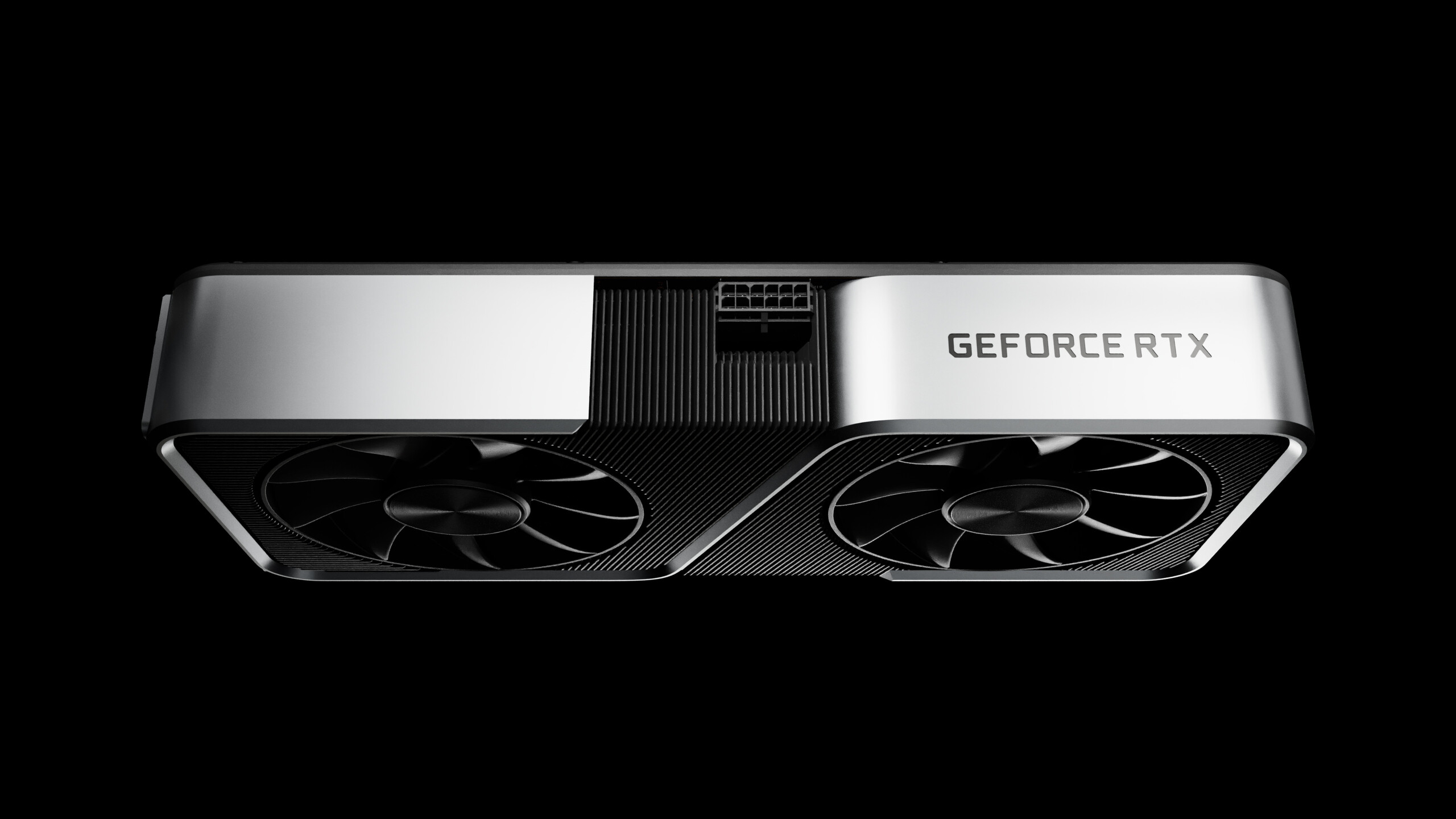 With the launch of the new GeForce RTX 3050 GPU at the price of 250 dollars Nvidia marked one of the best budget gaming graphics-card that exist and are available today.
This card drops the MSRP from 330 dollars to 250 which is a great deal, especially for someone who is on a really tight budget.
The design and size of this video card is an interesting item to note (the card measures 202x110x38mm).
When it comes to the most important role of the card, and that is the gaming performance, it primarily focuses on 1080p gaming, but it can perform also on ultra-settings on 1440p(but it will be somewhere around 30-40 fps).
For example, it performs better than the RX 6500 XT, even at medium settings.
Overall, with great quality in-design and 8GB of VRAM, for the price it stands for, the RTX 3050 is one of the best options that will enhance your gaming experience and you won't regret making the decision to buy it.
You can find the full review of the card on this link: https://www.tomshardware.com/reviews/nvidia-geforce-rtx-3050-review-evga-xc-black
There are always some good and bad sides of the story, for this model they are:
Pros:
– Great price
– 8GB of VRAM
– Good performance compared to some higher-end cards from couple of years
Cons:
– Slower than RTX 2060 AND RX 5600XT
– Because it has 8GB of VRAM it can be used for mining which (automatically makes it rare and subject to scalpers)
– The GeForce RTX 3050 is very light on power, using its maximum capabilities at low temperatures.
3. Gigabyte GeForce GTX 1660 OC 6G
Our third and one of the best choices for tight budget video cards. The extended and upgraded version of the famous GTX 1660, the Gigabyte GeForce GTX 1660 OC 6G is a performance beast that will provide you with a great gaming experience. The first and basic thing that makes this card so popular and good is its price, starting around from 300-350 dollars, you are getting great 1080p gaming for a very reasonable price.
Even 1440p gaming will perform good with medium settings. It has 6GB of VRAM GDDR6 and N/A Ray tracing cores. The power consumption on this model is a little bit higher than average, so you should think of having at least a 500W power supply.
You can find the full review of the card on this link: https://www.techradar.com/reviews/gigabyte-geforce-gtx-1660-oc-6g
Some pros:
– Cheap price
– Great performance
– Upgraded and enchanted version of the 1660ti
Cons:
– Limited ports
– Higher power consumption
– Good but not excellent at 1440p gaming
4. Nvidia GeForce GTX 1650 Super
The forth place on our list goes to our old friend that never let us down and that's the Nvidia GeForce GTX 1650 Super. It represents some nice improvements to the existing GTX 1650 video card. This card compared to the others from the list is kind a little set-back, but still when you understand the fact that it costs a little more than a hundred dollars, you will figure out that for someone who really has a tight budget, it's a great option.
It is good for 1080p gaming, it even can support 1440p gaming. Even if it is quite improved, the card has 4GB of VRAM which is a small problem, but that doesn't mean you won't be able to play the newer and newest titles for today.
Overall, it is maybe the weakest card from this list, but it still earned a place for its performance and capabilities to give gamers the best gaming experience it can. For someone who really can't afford to spend much money, it's a great option.
You can find the full review of the card on this link: https://www.pcgamer.com/nvidia-geforce-gtx-1650-super-review/
Pros:
– Very affordable
– Better and upgraded than 1650
Cons:
– Older card
– Not a monster in gaming performance
– Only 4GB of VRAM
5. AMD Radeon RX 5500 XT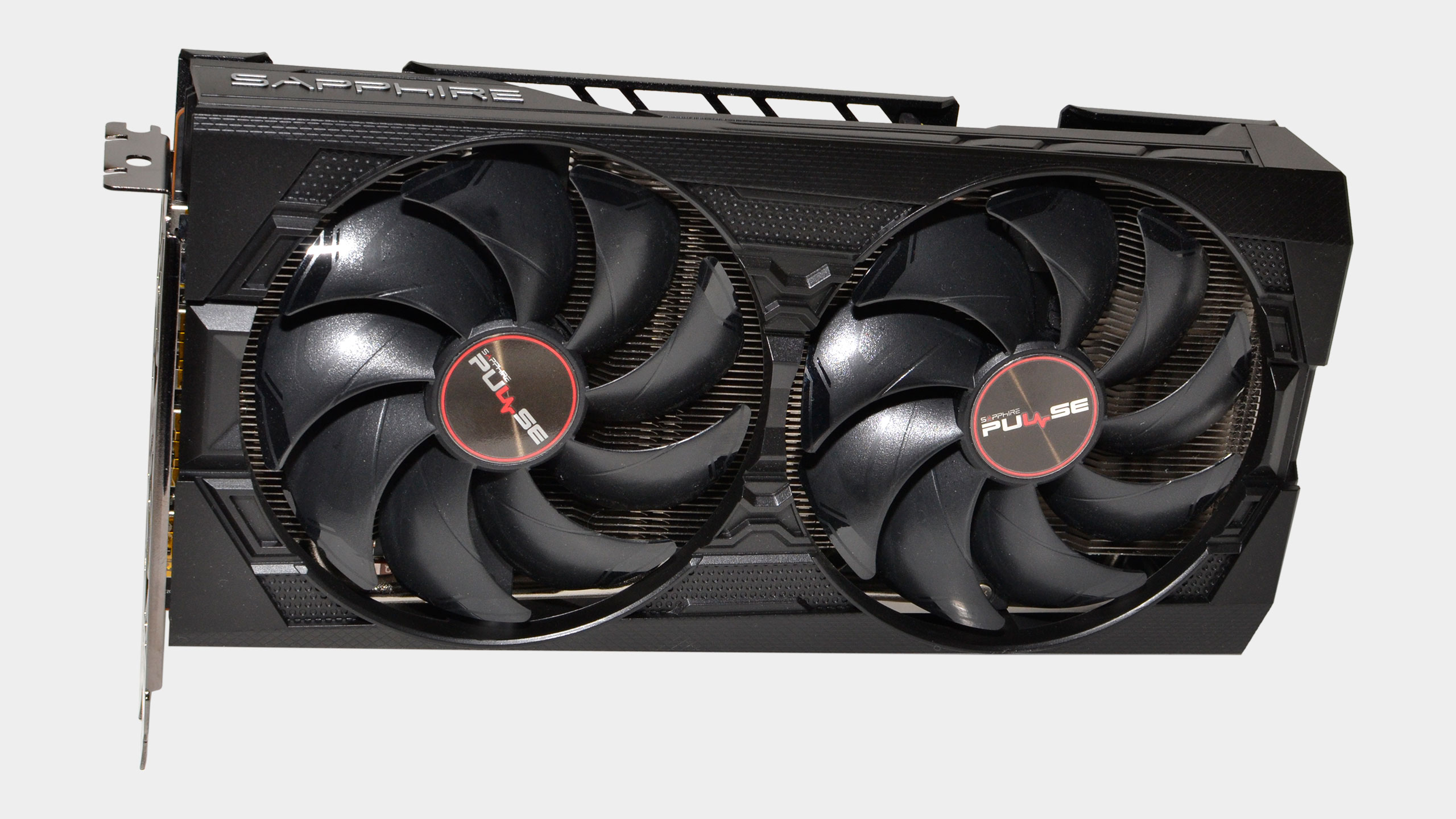 The last on our list is the AMD Radeon RX 5500 XT series graphics card. For someone who is looking for good 1080p gaming for a great deal, you have found the card. You wont make a mistake chosing this card to be your partner in crime. With its 8GB of VRAM it will provide you with enough power to play the newest games. Its price of 150-200 dollars (depending from the place you are buying it) will get you a good card at a great price point.
This card is mostly meant for 1080p gaming, it probably wont push much in 1440p, at least not on good settings.
You could compare this card to the Nvidia GTX 1660.One of the biggest advantages of this card is the 8GBs VRAM it has, which can handle almost all of the next-gen games, which is for gamers very important.
You can find the full review of the card on this link: https://www.pcgamer.com/amd-radeon-rx-5500-xt-8gb-review/
Here are some pros:
– Very cheap
– Low power consumption
– Good 1080p gaming
And here are some cons:
– Only 1080p gaming
– Pale design