With the spooky season almost upon us, I thought now would be as good a time as any for a retrospective on one of the most talented, mysterious, and important musicians in history. Little is known about the life and times of seminal blues musician Robert Leroy Johnson, but he remains a towering presence in the history of rock and roll to this day. What he achieved in his few years on this earth is staggering, but what do we really know about the man, the myth, and the music today?
Early Days
The details of Johnson's life are sketchy, to say the least. He was born an illegitimate child, with ten siblings in Hazlehurst, Mississippi, in 1911, allegedly on May the 18th. Sometime between 1918 and 1920, he ended up somewhere in Robinsonville in the Delta area. Specifically, a town called Commerce, according to most biographers.
A musical talent even then, there are reports of Johnson's first stringed instrument being a "diddley bow". Children would stretch a set of wires between nails on the side of a house, and bang them with a stick. To play a tune they would slide a glass bottle along the wires, changing the note. Soon after he would purchase his very own guitar.
The guitar is central to one of the most enduring and charming of the many myths and legends that surround the young Robert Johnson. Keith Richards (of the Rolling Stones) once said this of Johnson "You want to know how good the blues can get? Well, this is it". High praise indeed.
It's ironic then, that for a long time, Johnson's playing received little praise, quite the opposite in fact. When he first began to play the guitar, people couldn't stand it. Son House, a fellow musician recalls telling Johnson to "Just leave the guitar alone" and that he would "drive the people" home with his playing.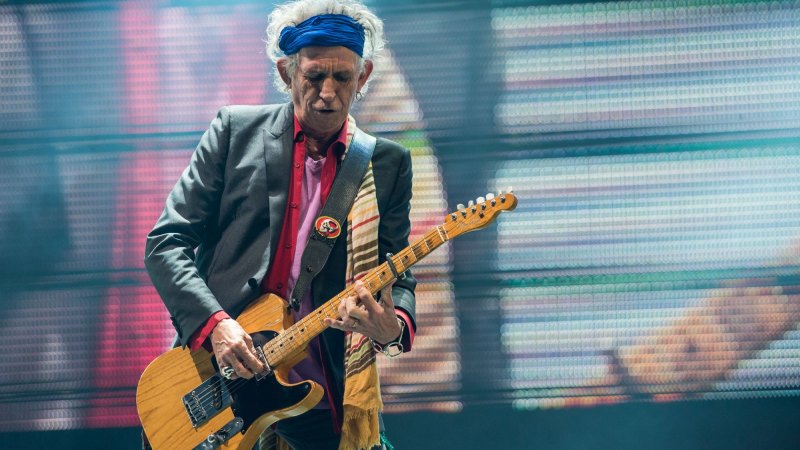 Johnson then disappeared, for anywhere from six months to two years, depending on who you believe. In any case, one day he returned to the Delta, guitar slung over his shoulder. Son House and a few other musicians recognised him when he appeared at a small music venue called Banks. Noticing the guitar, House said to Johnson, "Where you going with that thing? To annoy somebody else to death again?". In response, Johnson very calmly asked if he could get up on stage and play for the crowd. By the time he was finished, there was only stunned silence. In less than two years, Johnson had become the virtuoso that we know today.
The Music
From then on, Johnson would wander from town to town, playing his guitar and singing his songs. Never staying in one place for too long, and forming many fleeting friendships with other musicians, Johnson was a known wanderer. He achieved little recognition in his own time and it wouldn't be until the 1960s that people began to take a real interest in his work. Bob Dylan, Robert Plant, Eric Clapton, are among the rock royalty to cite Johnson as an influence on their own work. An influence which we can trace back to a mere twenty-nine songs which Johnson recorded during two sessions, one in 1936, and one in 1937.
I would urge anyone who hasn't already to listen to as many of these songs as possible. Some of them may seem overly familiar at first, especially to blues fans, but this isn't a surprise considering when they were released. Despite this, these tracks have a spark and intensity that the years have not dimmed. Johnson transcends his place in history, reaching into the present with his wit, intelligence, and soulful songwriting.
Sweet Home Chicago is a personal favourite of mine. There is a touching kind of longing in Johnson's performance. Perhaps for a place far away from the racism and poverty of the 1920s and 30s Mississippi Delta. It's also one of the best examples of Johnson's hauntingly beautiful voice. His fluidity, range, and character are a joy to behold. The blues are all about feeling, and there's an immense depth of emotion in every one of Johnson's performances.
I've no wish to undertake a detailed analysis of too many individual songs, but I'd be remiss if I didn't also mention Crossroad Blues. Arguably Johnson's best-known song. A masterclass in call and response, the song is, in essence, a duet between Johnson and his guitar. Each vocal phrase complimented perfectly by a reply from his instrument. The guitar really speaks, driving the song forward. Lyrically the song is fairly ambiguous, but the imagery is incredibly powerful. There's a deep sense of foreboding as the protagonist of the song begs for mercy from God. Time has done nothing to diminish the power of these songs.
Me & The Devil
No discussion of Robert Johnson is complete without a little harmless speculation on his connections to the antichrist. There has been a huge amount of speculation about how Johnson was able to master the guitar in less than two years. Many have come to the conclusion that he must have sold his soul to the devil in exchange for musical virtuosity. The legend goes that Johnson, desperate to play the blues, was instructed to take a guitar to a nearby crossroads at night. Once he arrived, he met a large man, presumably the devil, who tuned the guitar for him. From that day forward Johnson could play anything.
So that's the legend, but where did it come from? What was it about that caused these rumours to spread? Much of the speculation surrounding Johnson seems to have come from the fact that he and his mentor, Ike Zinnerman, would often play in graveyards at night.  They did this simply because it was quiet there and no one would disturb them. Not quite as exciting as dabbling in the occult, but you can't really blame them. There are even other versions of the crossroads myth that claim Johnson met the devil in a graveyard.
As with many similar stories, it seems that what really happened was that people wanted to buy into the legend because it was exciting. Simple as that really. People like the idea of Johnson as the dark prince of rock and roll, and so that image stuck. As Elijah Wald points out in his superb book Escaping the Delta, "The fans ignore the fact that church folk frequently put fiddlers and tellers of fairy tales in the same category as Robert Johnson". Fans of the blues were happy to embrace the legend and mystique and so the devil association persisted.
Final Thoughts
I hope you enjoyed this whistlestop tour of the life and work of Robert Johnson. Go and give him a listen if you haven't already, I'm sure you'll enjoy it. His timeless evocations of human woes resonate now just as much as they did when he was wandering the delta. There's a lot we don't know, but the music itself is there to be heard.
Latest posts by Robert Webb
(see all)