Introduction
Welcome everyone, in todays topic we are going to talk about some examples of the best crypto exchanges there are right now in 2022. We are going to set you strait and introduce you to the Crypto ecosystem.
Table of Contents
As someone who is new to Crypto and who plans to start investing, you should know that crypto exchanges are a mutual part of this system and you can't do anything without them. We are going to explain you some basic like what are they, how to choose the right one and give you some examples of the best exchanges right now. With all that being said, let's get to business.
What is a Crypto Exchange and How does it work?
When you want to buy bitcoin or Ethereum or any other cryptocurrency, you will need to head out to an actual exchange to buy it. It works the same as buying the ice cream you want.
Soo a cryptocurrency exchange or a digital currency exchange is a business (it can be a site or platform) that allows customers to trade cryptocurrencies or digital currencies for other assets. You can trade them with conventional fiat money (all kinds of money that are made legal tender by a government decree or fiat) or other digital currencies.
They work on the way of accepting credit card payments, wire transfers or other forms of payment in exchange for digital currencies or cryptocurrencies you want to buy. The exchanges can send cryptocurrency to a user's personal cryptocurrency wallet. Some can convert digital currency balances into anonymous prepaid cards which can be used to withdraw funds from ATMs worldwide.
Put it all in simple words, an exchange is a market where you buy your currencies with money in various ways (credit card payments, wire transfers or other forms of payment).
Types of crypto exchanges
There are two main types of crypto exchanges and those are centralized and decentralized exchanges.
Centralized Exchanges
Centralized crypto exchanges or CEX are managed by one organization. They great for starting traders and people who are new in the Crypto world. They mostly recommendable to new users because it's easy to buy crypto and convert your money for the same.
The biggest number of crypto trading takes place on centralized exchanges.
Decentralized Exchanges
Decentralized crypto exchanges or DEX stand for exchanges where the transactions that are made are observed and watched by third party entities for security and normal transfer of assets. Because traders on a decentralized exchange often do not need to transfer their assets to the exchange before executing a trade, decentralized exchanges reduce the risk of theft from hacking of exchanges and there are some signs that decentralized exchanges have been suffering from low trading volumes and market liquidity.
How to choose a good crypto exchange
Choosing the right exchange is easy but you will have to pay attention to some important things if you want to choose the best one for yourself.
Security
The first and basic things is security. Since cryptocurrencies became really popular today and are a part of our normal everyday life, they have also become a victim to hacker and cyber-attacks.
Even some of the most popular and used exchanges today had breaches and where hacked, resulting in millions of losses. Choosing the Crypto exchange that is most secured is the best option, doing a little bit of research and reading our guide will get you all the information to choose the most protected one.
Some examples of how to deal with security is also to minimize your risk by using multiple exchanges.
Accessibility
You need to understand that some crypto exchanges are not available in your country or state, just because you can access the website doesn't mean you can trade or buy crypto. You will need to check does it work in your Country.
Trading Volume
Low-volume markets could cost you on sales and money. If you are using a market that has a low volume you can end up buying the cryptocurrency at a higher price than you'd want. That means that the best option is always to check and compare crypto exchanges and their trading volume, choosing the one with the highest one is the best decision.
Availability of Coins
Some crypto exchanges won't have all the cryptocurrencies you'd wanted to buy, that means you should check what are the offers and available coins of that particular exchange that it offers.
With all this said, we should skip on the actual list of the best Crypto exchanges available today.
1. Coinbase
Coinbase is a great pick for beginners who want to enter the Crypto market. It's a decentralized company that offers great user-friendly trading experience, great security and it support a great number of tradable cryptocurrencies. It's an easy to use platform with great design, you can really easy understand how to use it and in no time start your carrier.
Coinbase also provides an advanced trading platform which is great for really experienced traders. Besides being a crypto exchange that offers all of these things, it also offers option for storing crypto, it can be used as a crypto wallet, the first option is a custodial wallet for new investors, and the second option is a non-custodial wallet for experienced crypto users. Storing your assets on Coinbase wallet, you have complete control over your funds, but the platform holds your private keys which some users may find repulsive.
Here are some main pros and cons that this exchange has:
Pros:
Large number of available coins
User-friendly
Great for beginners
High volume
Cons:
You don't have control over the private keys (custodial wallet)
2. Crypto.com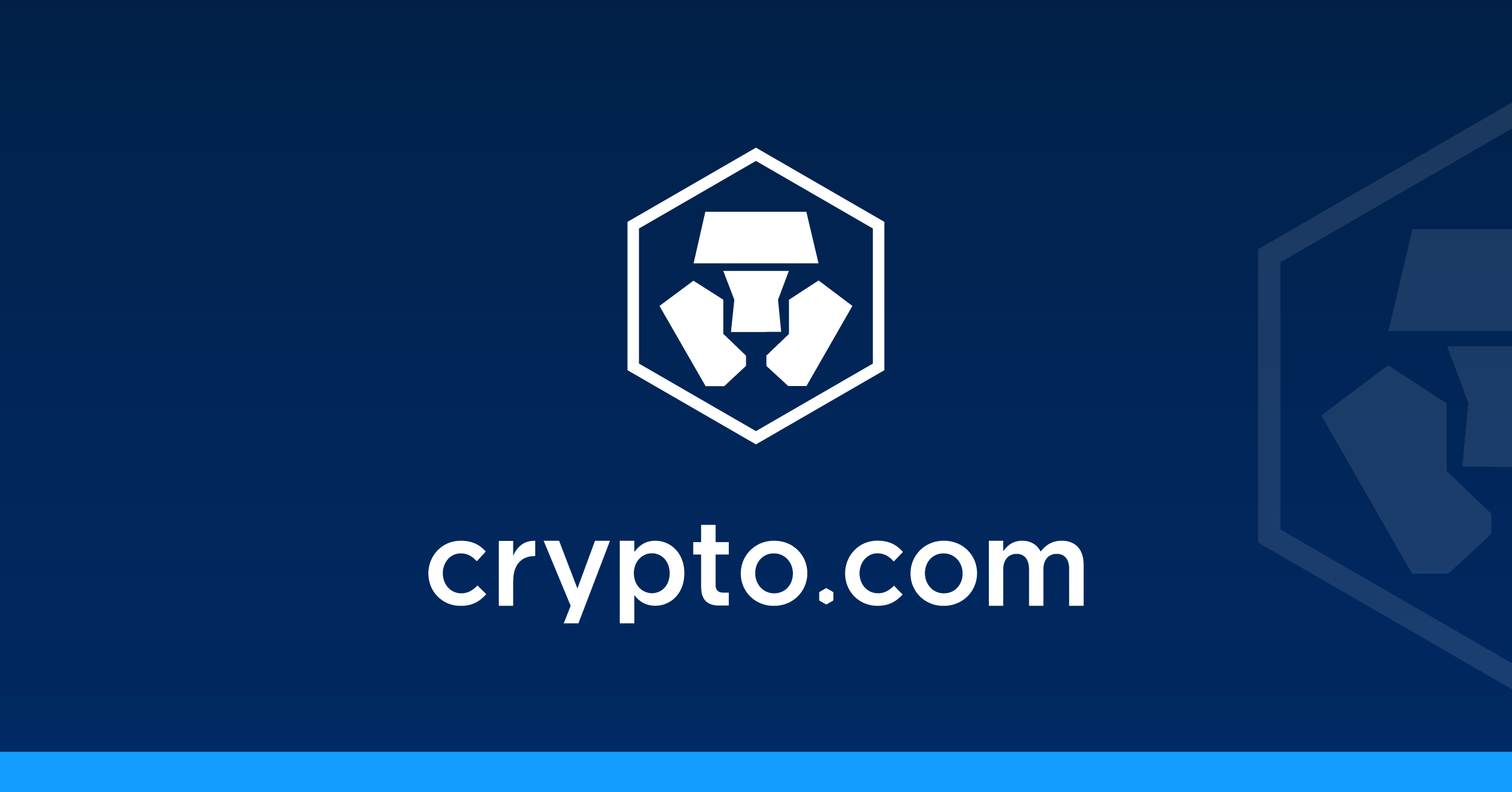 As our second options comes the Crypto.com app, which is the best mobile crypto exchange which offers all the great options available easily from your smartphone. It is available in 90 countries worldwide and it supports over 250 cryptocurrencies. The user-friendly app is really easy to use, you can buy, sell, trade and even earn interest on the application, and do all of that from your phone. For someone who is looking for a great mobile crypto app, Crypto.com is the best option thanks to its wide range of products it offers, and as well a large number of supported assets. One of the downsides are that it has high transaction fees, which means you will end up paying high trading fees unless you trade at really high volumes.
Pros:
Supports over 250 cryptocurrencies
It offers great option and products
Mobile app
Cons:
High transaction fees
Recommendable with high trading volumes only
3. Binance
Binance is the world's largest cryptocurrency exchange by trading volume. It offers great and really low transaction fees which is great for all traders. Also, its famous for its support of over 500 cryptocurrencies which is a great option for every type of trader.
It offers a wide selection of trading options and order types, like limiting the order or one-cancels-the-other order. It is mostly recommendable for experienced users and trader, mostly because it can be a little complex and confusing for new users, but that still doesn't mean you shouldn't use it. Even if it takes some time, you surely wont regret spending it on learning how to use this great platform. There is also a big difference between the U.S. version and the global one, that complies to the availability of the coins, and even users from some states in the U.S. are not allowed to use the platform.
Pros:
Advanced trading charts and data graphs
High-speed trade execution
Highest volume
low fees
Cons:
U.S. version is more limited
For experienced users (recommendable)
4. Gemini
Our fourth pick the Gemini user-friendly exchange that is a great choice for beginners and also experienced traders. It offers over 100 available cryptocurrencies on its platform. Users can also enjoy various products and services, like earning interest or storing their crypto in the Gemini's hot wallet, yes it has its own wallet which is a great combination for traders.
It is available in 70+countries, and also in all of the states in the U.S., it offers great security measures and the option of storing your assets directly in the hot wallet. Some downsides of this exchange are that it only supports around 100 cryptocurrencies, which compared to some choices on our list makes it pale, but that doesn't mean you can't find the one crypto you are planning to buy and trade with. It is available on desktop and mobile where users can buy, sell and trade cryptocurrency.
Pros:
Cons:
Only around 100 cryptocurrencies available
High transaction fees
5. Kraken
One of the most reputable cryptocurrency exchanges in the world. The Kraken exchange offers a wide selection of offers for the new and experienced investors. It supports more over 120 cryptocurrencies on its platform. It offers two platforms, the main trading one and the professional platform (Kraken Pro).
The exchange's Pro dashboard provides highly customizable chart analysis tools, detailed insight into the order books, 13 order types, and high-speed execution. It charges some of the lowest fees on trades, which makes it a great application for use. The transaction fees are the lowest on the professional platform (Kraken Pro), while on the normal-trade platform the fees can get high.
Pros:
Low fees on Kraken Pro
Highly liquid exchange
Cons:
High transaction fees on the normal platform
Supports over 120 cryptocurrencies (compared to other exchanges its average)